Posted on
Walford Ambris gets posthumous honour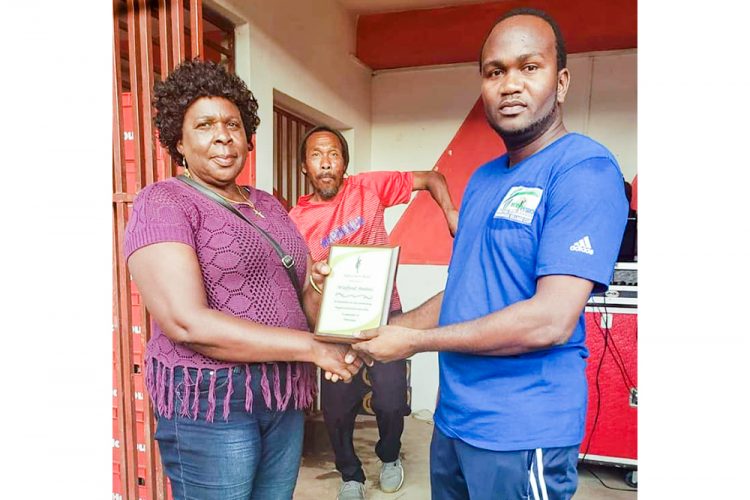 The Marriaqua Softball Association, at the opening of its inaugural champion of champion competition, at the Cane End Playing Field, honoured the late Walford Ambris.
Ambris, who died in October 24, 2018, was a seasoned local cricketer, who represented Saints in the national competition.
He was a hard-hitting left handed batsman, who also bowled slow left-arm spin.
A former resident of the Marriaqua Valley, Ambris played softball cricket and hard ball cricket for teams from the area as well.
Ambris, was the father of two national cricketers, Romel Currency and current West Iindies batsman Sunil Ambris.
The plague presentation was made to Walford Ambris' widow Cassita Cato-Ambris.
President of the Marriaqua Softball Cricket Association Yosiah Dascent, expressed honour in his organisation's decision to pay homage to a "son of the soil".
Dascent lauded Walford Ambris' contribution to sports in the Marriaqua Valley, and to cricket, especially cricket at the national level.
At the opening, Country Meet Town Out Ah Trouble beat Prisoners in one of two exhibition fixtures, with Police Masters outdoing Marriaqua Masters.
The Marriaqua Softball Cricket Competition hosts a champion of champion division and a Marriqua Village division.