Posted on
Vincentian adds midas touch to Vikings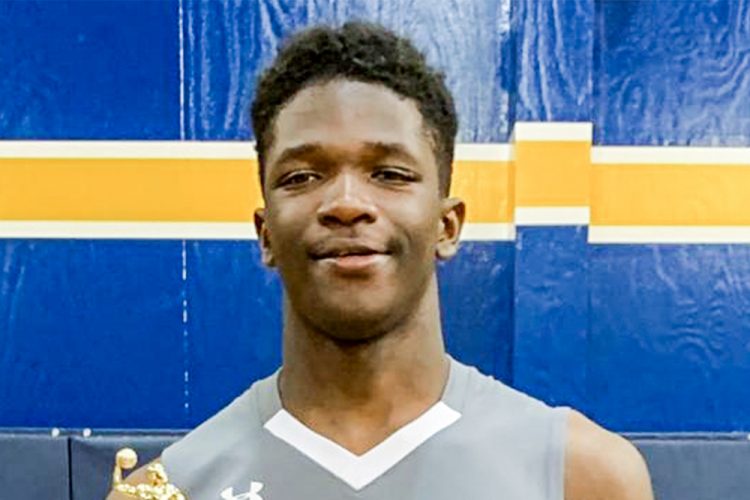 VINCENTIAN SHAD THOMAS, played a critical role in helping Salem Baptist Christian School's basketball team, of North Carolina, USA, win their first ever conference championships.
Dubbed the Vikings, Salem Baptist Christian School completed the season last Friday, with a 74-56 win over Trinity Academy.
The Vikings thus ended the season with an overall 23-4 win:loss record and a 9-2 record in the league.
Thomas' statistics of 16.5 points per game, along with a rebounding average of 8.1 and 3.3 steals, proved impactful on the Vikings season.
Reflecting on his first season, Thomas told SEARCHLIGHT: "My season with the Vikings is the best that I have had in my career".
"Every day the coaches will always tell us to push it harder to be great… Our coaches always tell us before the games, to prepare mentally and physically, (so) there is no reason why we didn't deserve the championships, because we worked hard," Thomas commented.
Apart from assisting his team in their maiden conference success, Thomas got selected to the All Conference team.
"I was one of the leading players and I was so happy when the coach told me that I made the All Conference team," Thomas related.
A former student of the Union Island Secondary School, Thomas left St Vincent and the Grenadines last June to enroll at Salem Baptist Christian School.
The first recipient of a Blue Chip Basketball Academy's scholarship, Thomas disclosed his gratitude to two persons who were instrumental in being acceped at his new institution.
"I just want to thank coach Kendale Thomas and Kishon Bishop for giving me this great opportunity," Thomas said with gratitude.
Bishop, a Vincentian, who is based in the USA, is the founder of the Blue Chip Basketball Academy.