Posted on
Top cyclists resume winning pattern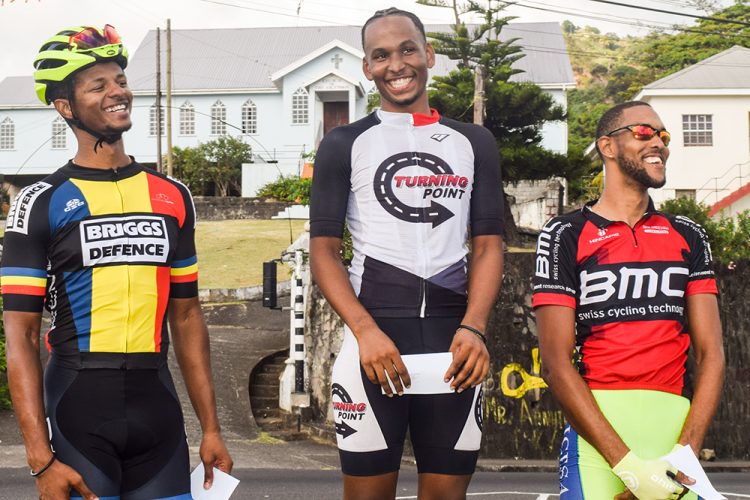 THIS COUNTRY'S top elite cyclist, Zefal Bailey, bossed category one, while the number one masters cyclist, Peter Durrant, ruled category two, as they resumed normal programming when the 2020 SVG Cycling Union's calendar kicked off, last Sunday.
Bailey clocked one hour 24 minutes 48 seconds to win his segment, while Durrant's time was one hour 15 minutes 30 seconds.
Docking in second in category one was former top rider Albert Quammie, in one hour 27 minutes 28 seconds.
Lucky Antrobus completed the top three in category one, as he finished third in a time of one hour 29 minutes 25 seconds.
Sherwin James and Marlon Antrobus trailed the top three.
Meanwhile, in category two, second was Antonio Richardson, in one hour 20 minutes 59 seconds; third was Carlos Rivas in one hour 28 minutes 41 seconds.
Rookie cyclist, Rivas Young ,was the other participant to complete the race in category two. Richardson and Young were presented with trophies, compliments Rock Hard Cement.
All cyclists rode off from the SVG Automotive gas station on Tyrell Street in Kingstown.
From there, they rode to the Windward side, with the category one cyclists reaching Bridgetown, Biabou, to finish at Sion Hill.
However, category two cyclists turned at Argyle, and likewise finished at Sion Hill.