Posted on
Three teams reach Biabou softball semis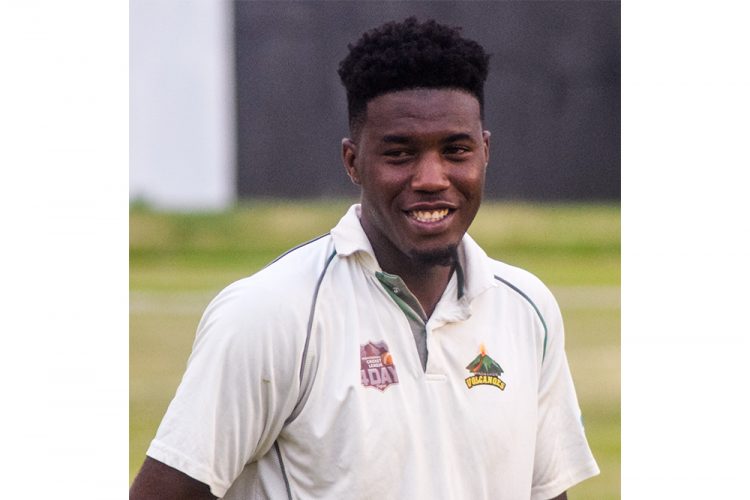 HARD HITTERS, Nice Radio Clinchers and Sion Hill Tallawahs, have all advanced to the semi-final stage of the Biabou 20/20 softball cricket competition.
This, after the trio recorded wins last weekend in the quarter-finals, played at the Biabou Playing Field.
Hard Hitters ousted Gairy's Construction Simple Boys by five wickets, on Saturday.
Simple Boys made 105 for 9 from their 20 overs. Stein Joseph made 32.
Bowling for Hard Hitters, Dillon Douglas took 3 for 13 and Kerwin Williams, 2 for 31.
In response, Hard Hitters got to 109 for 5 from 16.2 overs, with Dillon Douglas, the topscorer. He made 56.
Travis Cumberbatch had 3 for 34, to be Simple Boys' most successful bowler.
It was then the turn of Clinchers to beat RSVG Police.
Roger Glasgow (48), Okeiph Andrews (38) and Romano Pierre (34), helped Clinchers to post 171 for 8 from 18 overs, as the match was reduced.
Renford Jack had 2 for 21, while Dominic Ellis picked off 2 for 50, for the lawmen.
However, RSVG Police were shackled by the bowling of Danroy Fergus (3 for 6), Donaldson Harry (3 for 12) and Romano Pierre, (2 for 25), to be detained for 91 in 15.4 overs.
Saleme George (25) and Winston Samuel (23), were the lead batsmen for RSVG Police.
And, on Sunday, Sion Hill Tallawahs got the better of Bank of SVG All Stars by 16 runs.
Tallawahs posted 142 for 9 from their 20 overs, with Shem Laborde- scoring 29 and Omarie Sutherland, 29.
Kelique Samuel (2 for 14), Othneil Lewis (2 for 25), Kelly Murray (2 for 28) and Newbourne Joseph (2 for 58), shared the scalps for All Stars.
But, it was Othneil Lewis' 66 that was the lone bright spark in All Stars' response.
All Stars' batting was held at bay by the bowling of Mashroy Baptiste (3 for 32), Marlon Baptiste (2 for 13), Omarie Sutherland (2 for 15) and Shamic Roberts (2 for 24).
The other quarter-final, which is yet to be decided, pits Owia Young Strikers versus Bruce Law Chambers Smashers.