Posted on
Stapleton to challenge Mc Intosh for SVGNA's presidency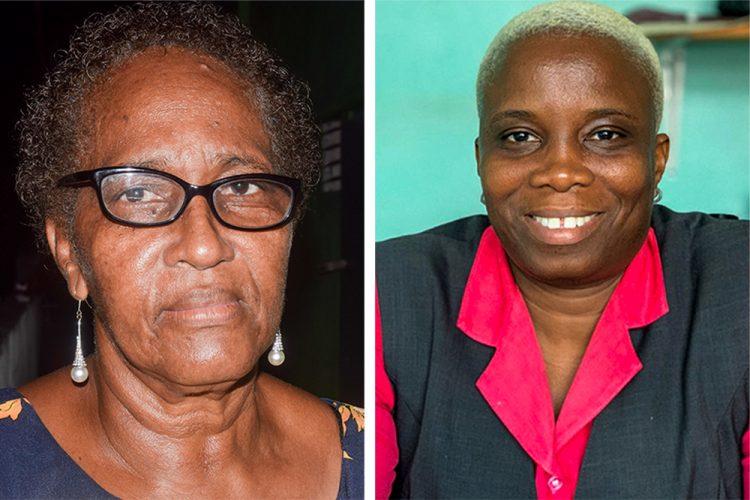 FIRST VICE-PRESIDENT of the St Vincent and the Grenadines Netball Association Natasha Sandy-Stapleton, will be looking to unseat incumbent president Doris Mc Intosh, when the association holds its elections next Tuesday, February 18, at the Thomas Saunders Secondary School.
Having served the SVGNA in various capacities over the years, Sandy–Stapleton believes it is the right time to step up.
She disclosed to SEARCHLIGHT that once elected, she will focus on youth development.
"… It is an area that we have not paid attention to for sometime now," Sandy- Stapleton related.
She noted that while St Vincent and the Grenadines was able to regain an international Netball ranking via the senior team's engagements, there is a need to build the sports's base.
But Sandy-Stapleton, who is a close friend of Mc Intosh, said her decision to bid for the presidency is not based on any ill-will.
"My decision was not in any attempt to undermine the work of the current president, but I strongly feel that the affiliates deserve to be in a position where they can chose," Sandy-Stapleton commented.
When Mc Intosh was re-elected in 2018, she did so unopposed.
Mc Intosh was first elected to the presidency of the
SVGNA in 2004, after long-standing head of the organisation, Gloria Ballantyne, relinquished the post.
After serving out her maximum three terms, Mc Intosh held other positions on the executive, but returned to the helm in 2016.
Mc Intosh had her second stint, following then president Dellarice Duncan's decision, not to stand for re-election.