Posted on
National U-20 footballers destined for qualifiers in Nicaragua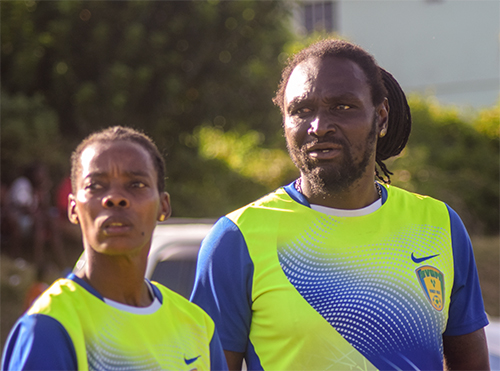 St Vincent and the Grenadines male Under-20 outfit, will jet off to Nicaragua later this week, to be part of the CONCACAF qualifiers.
Placed in Group A, the Vincentians open their campaign next Monday, February 17, from 6:30 p.m. against Guyana and play the host Nicaragua two days later, but with a kick-off time of 8:30 p.m.
St Vincent and the Grenadines then play Montserrat on Friday, February 21, from 8:30 p.m., and round off their qualification efforts versus the US Virgin Islands on Sunday February, 23, from 6:30 p.m.
All matches are slated for the artificial surface at the Nicaragua Football Stadium.
Head coach of the St Vincent and the Grenadines team Wesley Charles said on Saturday that his players have been working hard to make a good showing in Nicaragua.
"We have been working hard with the players, having them in camps so that they can gel as a team," Charles related.
However, he was not forthright in making predictions of their outing on the field in Nicaragua.
Apart from Charles, the coaching staff includes Hollister Browne – assistant coach, Melvin Andrews – goalkeeper coach and Shandell Samuel – striker coach.
The other groups in the qualifiers are: Group B – the Dominican Republic, Grenada, Dominica and Anguilla, with Group C, made up of Curacao, Guadeloupe, Belize and St Martin.
And, Group D has Bermuda, Puerto Rico, Cayman Islands and Barbados.
The Dominican Republic, Curacao and Bermuda, will host their respective groups.
The winner of each group advances to the knock out stage, where they will then be matched up against the top three teams from the following groups.
Group E is composed of the United States of America, Costa Rica, Jamaica and St Kitts and Nevis, while in Group F are Mexico, El Salvador, Canada and Aruba.
Panama, Haiti, Trinidad and Tobago and Suriname, make up Group G and in Group H are Honduras, Canada, Guatemala and Antigua and Barbuda.