Posted on
SOSVG Kick It Programme gets equipped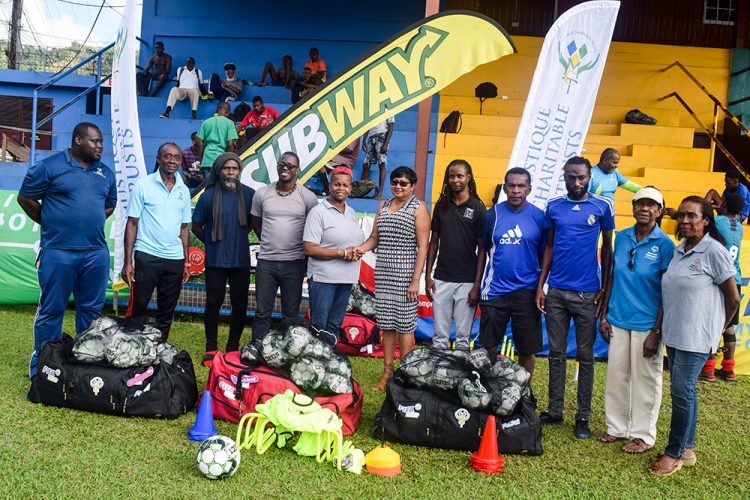 THE KICK IT Unified Football Programme of Special Olympics SVG got a boost last Saturday afternoon at the Victoria Park, when a quantity of football equipment was handed over to five zones involved.
With the equipment procured, the zones will now be able to ramp up their operations, training two per week.
The five zones in the programme are Kingstown, with the Victoria Park being the venue, the Calliaqua Playing Field for the Calliaqua zone, with the Layou zone at the Layou Playing Field.
Meanwhile, the Clive Tannis Playing Field will host the Bequia zone and the Chili Playing Field, the Georgetown zone.
The Unified Football Programme, which has been supported by the Mustique Charitable Trust, FIFA Football for Hope and FLOW for the past four years, involves players with intellectual disabilities training alongside those without.
The support players will be drawn from the surrounding areas, closest to where the zones train.
National Director of SOSVG Sezevra Joseph thus made a call at Saturday's handing over, for persons without intellectual disabilities to give their support to the Unified Football Programme.