Posted on
Je Belle secures North East club teams football title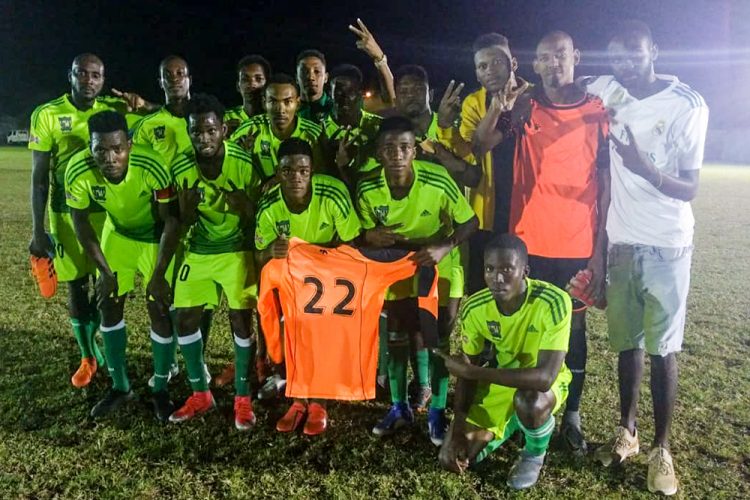 A 2-0 NIL blanking of SV United last Sunday, under the lights at the Chili Playing Field, landed Je Belle FC, the 2019/2020 National Lotteries Authority/ Hairoun North East Football League club teams title.
Strikes by Najima Burgin and Jowan Sawyers, were responsible for Je Belle's win.
Je Belle got to the final, after beating DESCO, also 2-0. Keyon Baptiste and Terrason Joseph netted for Je Belle.
Meanwhile, Shaville Barker scored for SV United, as his team got over Owia United one-nil, thus setting up the title match against Je Belle.
DESCO went on to win the third place, with a 5-4 win on penalties over Owia United.
Both teams had played to a 1-1 tie in regulation time.
Jason Hunte scored for Owia United and for DESCO – Zedan Lavia.
The league is set to host its closing and presentation ceremony on February 2.