Posted on
Young national female footballers in mentorship programme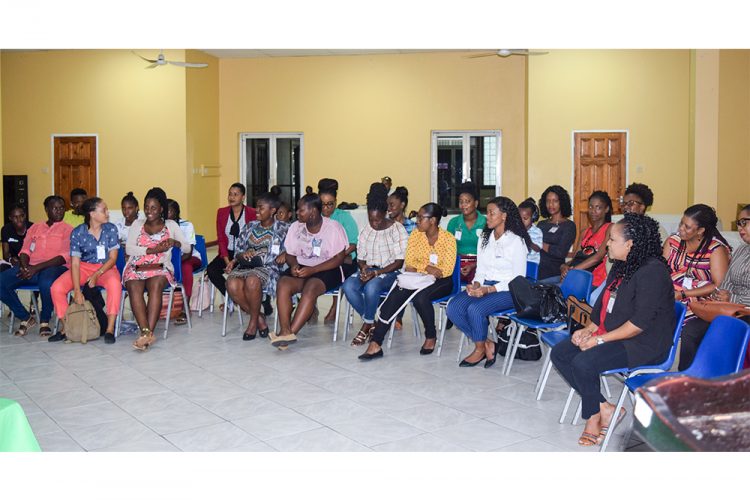 THE FEMALE COMMITTEE of the St Vincent and the Grenadines Football Federation, last Saturday, initiated a pilot mentorship programme, with the target group being national female footballers, between the age of 14 and 20, at the Methodist Church Hall in Kingstown.
The pilot programme, which will soon be in train, will see the female footballers twinned with their mentors.
Female development officer of the SVGFF and co-ordinator of the mentorship programme Tonicsia Baptiste highlighted, among the aims of the programme are to encourage the development of inter-personal relationship, change players' outlook on life, increase self-confidence, encourage community awareness and involvement, as well as the teaching of valuable life skills and enhance the attitude of the young ladies as it relates to communication and interaction among their peers and adults.
Addressing the mentees and mentors, Baptiste said: "I want for every mentee to go into this programme with an open mind and with the intention of learning as much as you can from their mentor… Mentors, listen patiently, share of yourself, and create a safe and comfortable space in which your mentee can unlock their truest potential".
Continuing the guidelines of the programme, Baptiste advised, "We encourage all mentors to communicate initially with the parents to discuss the terms of communication, following which they would make direct contact with the player, (but) there are some cases in which mentors will have to make contact through parents, as some players do not have any means of making contact.
Baptiste noted that the pilot programme, which will last six months, will then be evaluated,
towards making tweaks and enhancements.
As part of last Saturday afternoon's activities, the mentors and mentees were engaged in activities geared at familiarising themselves with each other.