Posted on
SVG General Sales & Services pumping regional squash tournament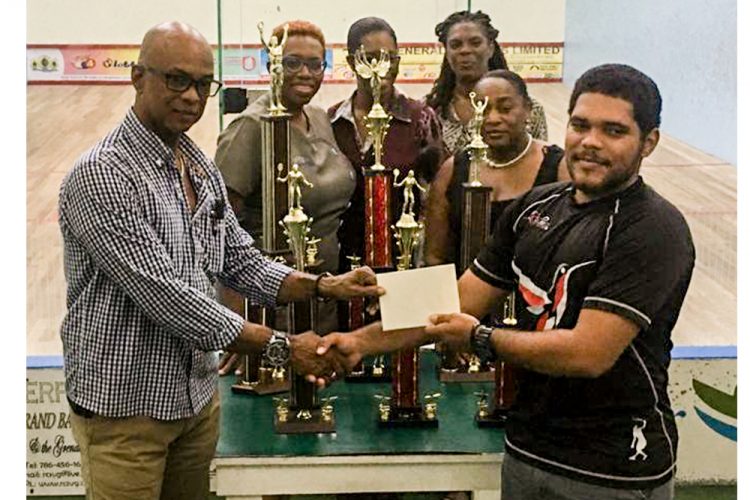 THE SVG SALES & Services has come to the fore, by sponsoring a high level regional squash tournament set for June 18 – 21, at the National Squash Centre at Paul's Avenue in Kingstown.
Managing Director of SVG Sales & Services Leroy "Fly" Edwards, himself a former five-time holder of OECS squash titles, has deemed the upcoming event as "revolutionary".
At last Monday's handing- over at the National Squash Centre, Edwards noted that his aim behind the tournament is to "raise that standard of competitive squash in the region".
He also advanced that additionally, a tournament of this nature, would promote squash here in St Vincent and the Grenadines as well.
Edwards' company has already donated the trophies towards the tournament.
Additionally, prize monies, totalling $6,000 will be handed out to the top three places in both the male and female segments.
The tournament will be under the aegis of the St Vincent and the Grenadines Squash Association.