Posted on
Windwards Volcanoes turn Barbados Pride to ashes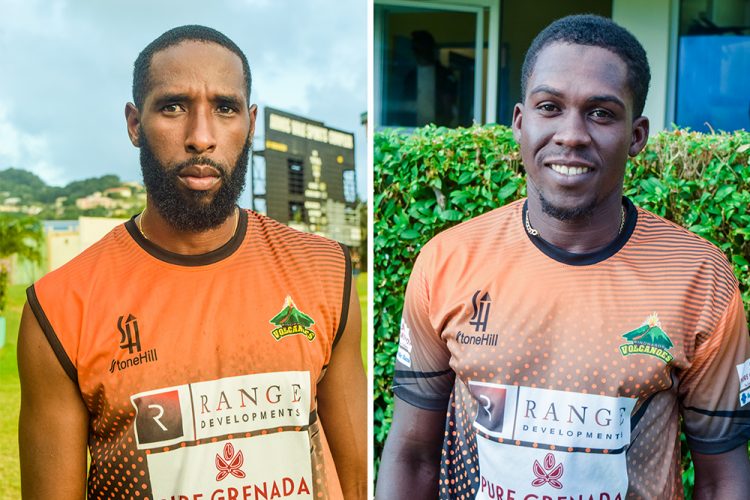 The Windward Islands Volcanoes completed a three-wicket win over Barbados Pride last Sunday at the Arnos Vale Playing Field in the Cricket West Indies Professional Cricket League's four-day cricket tournament.
Set 269 to win, the Volcanoes crossed the line at 272 for 7.
The Volcanoes were led by debutant Desron Maloney who topscored with 83, while new captain Kavem Hodge hit 60. Former captain Kirk Edwards scored 35 and Keron Cottoy, 31 not out.
For Barbados Pride, Jomel Warrican had 3 for 68.
Barbados Pride after a deficit of just one run, had posted 269 in their second innings.
Captain Kraigg Brathwaite topscored with 72, while Tevyn Walcott got 40, Justin Greaves, 36, and Jomel Warrican, 31.
Shillingford bagged 7 for 105 and Preston Mc Sween, 2 for 52.
When the match commenced on Thursday, Barbados Pride recovered from 74 for 7 to reach 233.
Former Volcanoes all-rounder Kyle Mayers made 106 and Jomel Warrican, 49.
Bowling for the Windward Islands Volcanoes, Keron Cottoy took 3 for 41, Josh Thomas, 2 for 35, Mc Sween, 2 for 44 and Shillngford, 2 for 86.
In reply, the Windward Islands Volcanoes made 234. Emmanuel Stewart scored 50, Devon Smith, 33, Desron Maloney, 30.
For the Barbados Pride, Warrican took 4 for 40, Jonathan Carter, 2 for 16 and Ashley Nurse, 2 for 54.
The win by the Volcanoes last Sunday represents only the second triumph by a Windwards unit over Barbados unit in first class cricket since 1983 at the Arnos Vale venue.
Meanwhile, in another fixture completed on Sunday, Guyana Jaguars had a 10-wicket win over the Leeward Hurricanes at the Sir Vivian Richards Stadium in Antigua.
Scores: Leeward Islands Hurricanes – 154 and 254; Guyana Jaguars – 388 and 24 for 0.
And, at the Brian Lara Academy in Tarouba, Trinidad and Tobago, T & T Red Force and Jamaica Scorpions' encounter, ended in a draw.
Summarised scores: Red Force – 460 for 4 declared, Scorpions – 278 and 300 for 8.
The second round starts this Thursday, with the Volcanoes taking on the Scorpions at Sabina Park, Jamaica, with Pride hosting Jaguars – Kensington Oval, Barbados and Red Force against Hurricanes at the Brian Lara Cricket Academy.