Posted on
Local football officials stay on FIFA international list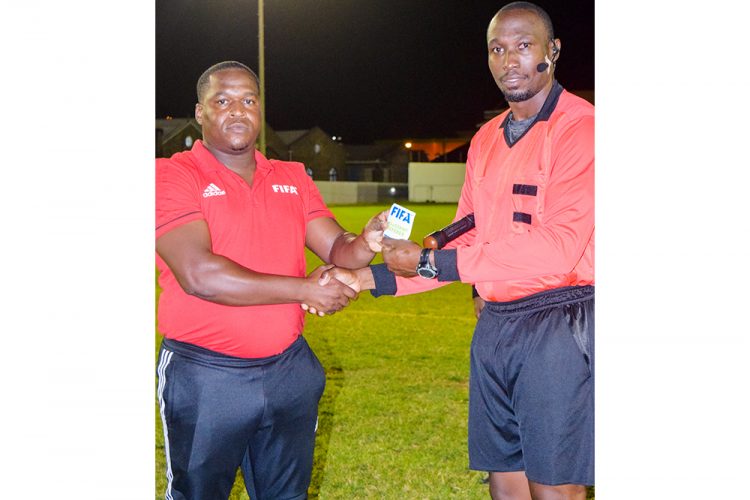 Referee Moeth Gaymes, and assistant referees Denroy Barker and Kenran Daniel, are the three Vincentians on the 2020 FIFA international list.
The three were presented with their badges last Friday night at a brief ceremony at the Victoria Park.
The trio were active during 2019, having officiated in local tournaments at the school and community levels, and in the St Vincent and the Grenadines Football Federation's national club championships.
Gaymes, Barker and Daniel officiated in the CONCACAF Nations League matches, as well as an international friendly between St Vincent and the Grenadines and Trinidad and Tobago at the Chili Playing Field, last August.
The three also officiated in the Windward Islands Football Association (WIFA) senior men's and women's tournament staged in St Vincent and the Grenadines and St Lucia, respectively.
Gaymes has been on the FIFA international list since 2014, while Barker and Daniel have been enlisted from 2015.