Posted on
North Leeward Predators make food package donations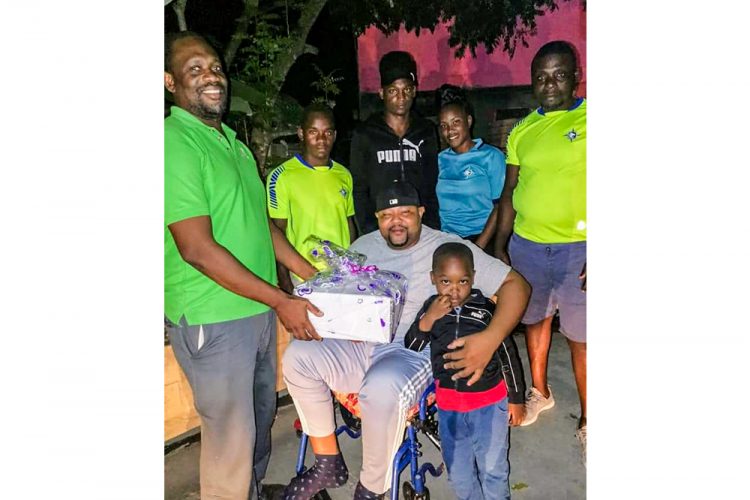 The North Leeward Predators Football Club have shown that they are not all about chasing after national football titles, but know about giving as well.
This as the club recently handed over 19 food packages to residents in communities stretching from Fitz Hughes to Keartons.
Dwight Roberts, head of the North Leeward Predators noted that they were able to do so from prize monies earned from the 2018/2019 national club championships, staged by the St Vincent and the Grenadines Football Federation (SVGFF).
"We feel good about doing this gesture, as it was able to bring some cheer to to the lives of those who received the food packages," Roberts commented.
Roberts emphasised the nobility of giving from the little one possesses.
During the last club championships, North Leeward Predators placed second in the premier division and copped the SVGFF knock out cup.