Posted on
SVGCSA looking to unify pool enthusiasts in SVG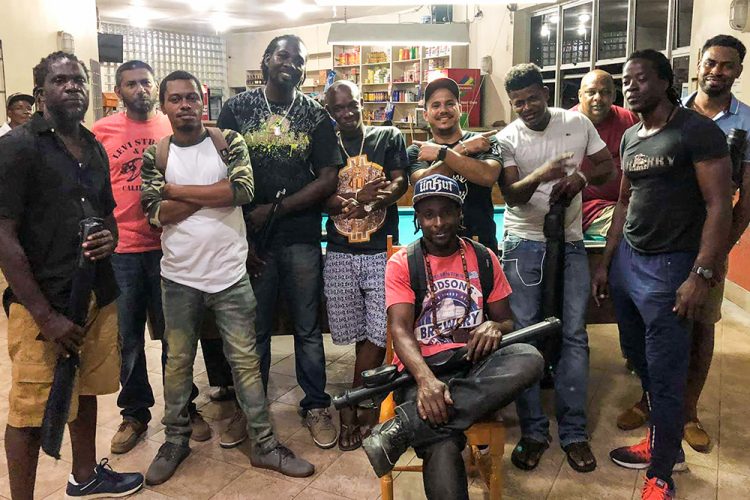 In an effort to bring the sport of pool here up to international standards, a group of Vincentians have formed the St Vincent and the Grenadines (SVG) Cue Sports Association (SVGCSA).
The SVGCSA was launched on October 18 at the Police Canteen in Kingstown with Arnold Ricky Bullock as president.
Bullock said that pool in SVG has never been organised properly here and he and several others including Jay Gumbs, Junior Thomas, Trevor James, Tex Franklyn and Roy Bullock came together and started the SVGCSA.
He said that in SVG, we play two types of pool, straight pool and last pocket, but these are not games that are played regionally or internationally, so we are lagging behind.
Bullock said that we must address this issue as we are playing the game differently and this is a hindrance as our pool players cannot take part in overseas tournaments as they are not familiar with the way the game is played in other countries.
"If we leave SVG and go overseas to play, we can't play because although we are skilled enough, we do not know the rules," explained Bullock while adding that they are hoping to introduce a common game called "eight ball pool" or "ball in hand pool".
He said to familiarize persons, the rules and guidelines of these games will be posted to their Facebook pages (SVG Cue Sports Association and SVG Pool Events) and they will also try to make it more understandable by making video clips of the "ball in hand" game.
Since the launch of the organisation, several pool competitions have been held.
Bullock added also that the SVGCSA aims to unify pool enthusiasts in SVG so they can develop and promote all cue sports using international standards and rules.