Posted on
Wakanda champs Richland Nine A Side football title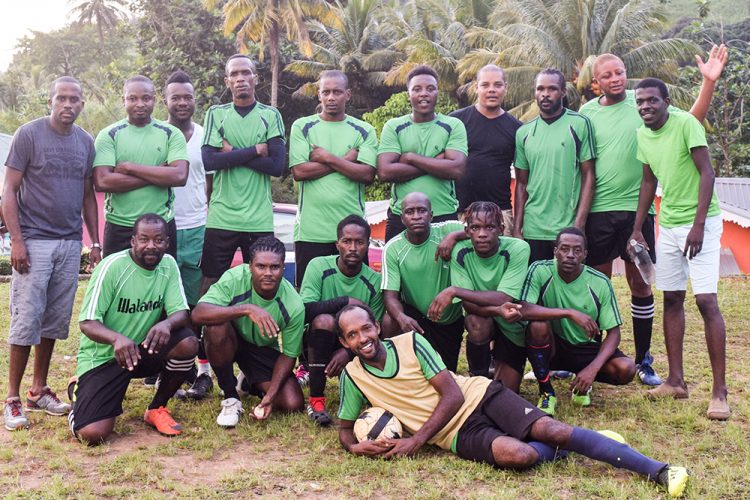 Flicks Wakanda were crowned the 2019 Hairoun/ KCCU/ Digicel Richland Park Nine-A-Side Champions of Sunday at the Richland Park Oval.
Wakanda, though, had to depend on penalty kicks, winning 4-2, to get over Kebez Pride and Joy in the final.
Both teams had played to a two-all draw in regulation time, that sent the match into the penalty kicks.
Greiggs won the third place beating J & D Strikers two-nil.
Pride and Joy's Otis Hector was named best defender, with his teammate and captain Anthony Hazell, best goalkeeper.
Meanwhile, Pride and Joy's Pamelos Browne was adjudged the overall MVP of the competition.
Dan Laborde of Wakanda got the nod as best midfielder, while Deomaji Samuel of Hill 16 with 14 goals, was the leading goal-scorer.
Prime Time was adjudged the most disciplined team.