Posted on
SVGFF represented at FIFA workshop in St Lucia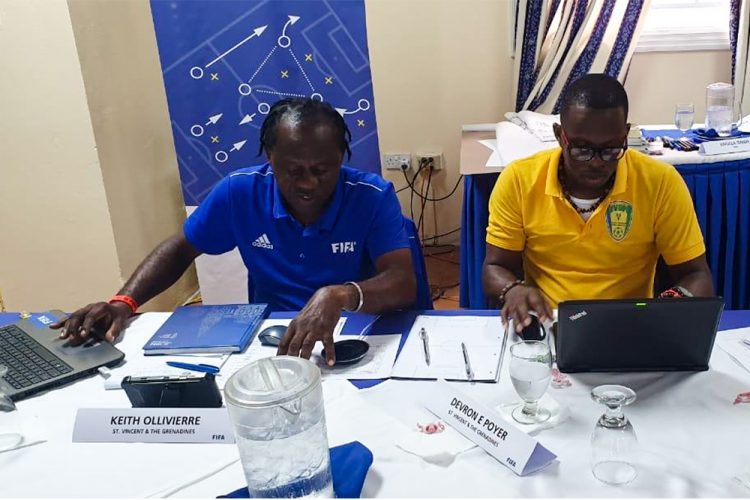 A FIFA workshop was held for its member associations, technical directors and general secretaries in St. Lucia from Sunday, November 24 to Friday, November 29, 2019.
Technical Director, Keith Ollivierre left the island on Sunday, November 24 to meet with other technical directors across the region for a two-day session which targeted the discussions on the FIFA Development Strategy, National Football Philosophy, Governance and Administrative Structure, Relations with Elected Members and General Secretary and the Set-up of the Technical Department.
The general secretaries joined the discussion on Wednesday and focused on Recruitment and Staff Training, Human Resources Tools, Long Term Development Planning and the role between the General Secretary and Technical Director.
The workshop was facilitated by FIFA Head of Technical Leadership Programmes Gareth Jennings, FIFA Technical Consultant Lenny Lake, FIFA Technical Experts, Anton Corneal and James Houchen and Education Programme Coordinator Angela Zingg.
Technical Director Keith Ollivierre and General Secretary Devron E Poyer received certificate of participation. This was the first time FIFA was putting off such a workshop.