Posted on
Primary, secondary schools' netball titles decided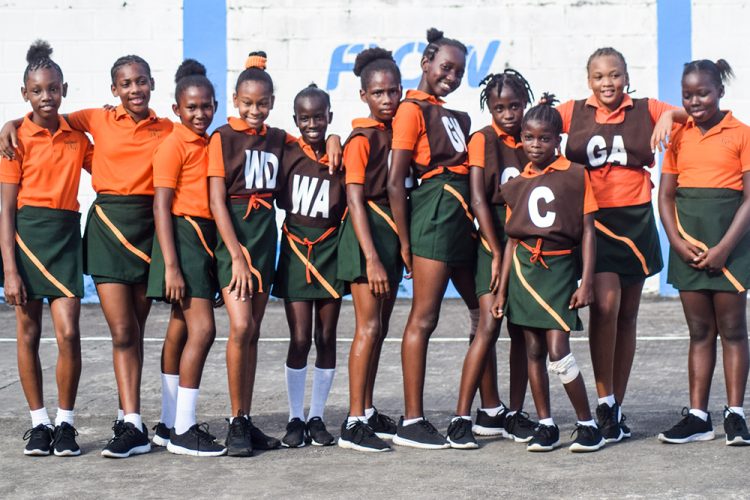 When the 2019 schools' netball competition came to an end last Saturday at the Kinsgtown Netball Centre, three units had the titles of champions, bestowed on them.
Crowned as the respective winners were the Sion Hill Government School, the West St George Secondary and the Troumaca Ontario Secondary.
Getting the triumphs going on the afternoon, was Sion Hill Government School, which dethroned Owia Government, 17-8.
Then it was the West St George Secondary to taste the joy of winning a title, as they showed some superiority over the Girls' High School in the junior division final.
West St George led from in front, winning the first quarter 9-7, with the second ending 21-10.
The lead was extended to 28-13, at the end of the third and finally, it was 35-18. Annecia Dallaway made good 22 of her 38 tries, with Shaniya Clement scoring 13 of her 27 tries for West St George Secondary School.
For Girls' High School, Abigail Richards had 14 of her 21 tries recorded, with Nickyla Tannis scoring 4 of her 9 attempts.
There was no joy for Girls' High School, as Troumaca Ontario added more agony to their senior team's promising effort.
Girls' High School sped to a 7-5 lead at the first quarter whistle and was still in the ascendancy 15-13, at the half-way stage of the final.
After a change of lead during the third quarter, Troumaca Ontario took charge to finish the quarter 23-19, in the lead.
But there was no coming back for Girls' High School, as Troumaca Ontario won 32-21.
Denel Creese made good 17 of her 21 attempts and Zanique Vincent scored 15 of her 29, to account for Troumaca Ontario's tally.
Julicia Matthews registered 8 of her 11 tries and Milicia Quashie had 13 of her 18 tries recorded.
Third Places
Taking the third spot in the primary schools' bracket was Fitz Hughes Government, who beat neighbours Chateabelair Methodist 14-12.
In the junior division of the secondary schools, North Union had the better of the Bethel High School, 25-23, while Mountain View Academy took the third spot in the seniors, pipping Georgetown Secondary, 19-18.
The stand=out performers of the netball competition, will be rewarded as a joint presentation ceremony is planned to coincide with the finals of the secondary schools' football competition.
The ceremony takes place this Sunday, December 1, at the Victoria Park.