Posted on
Fraser ousted as the president of the SVGFF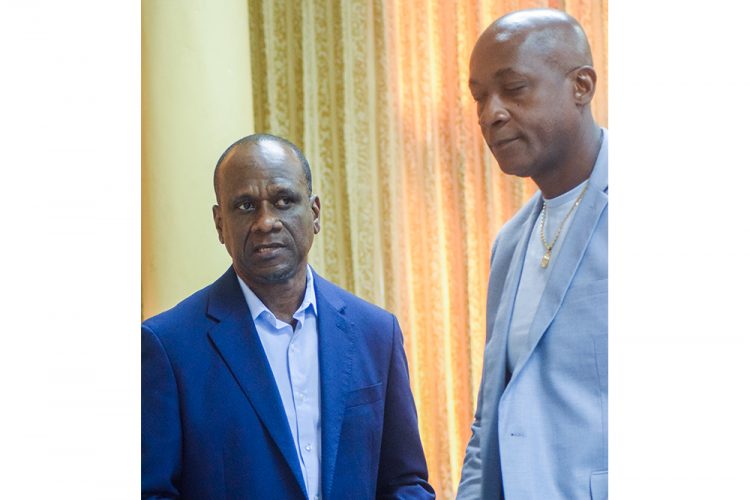 Carl Dickson, was last Saturday at the St Vincent and the Grenadines Football Federation's Congress, elected as the new president who will head the organisation for the next four years.
Dickson, in a close race with the incumbent Marvin Fraser, got the nod of 28 of the affiliates.  Fraser, on the other hand gained 25 votes.
Not bothered with by the affiliates was Patrick Horne, who did not receive a vote.
Retaining the first vice presidential's post was Otashie Spring. Proving to be the strong man in the elections, Spring secured 38 votes.
Spring's nearest rival, but by some distance, was Maxim James, who gained 13 votes.
The other candidate, Debson Cruickshank, got 2 votes.
Also staying in his position was second vice-president, Wayne Grant.
In remaining in the post, Grant ended the tenure of then third vice-president, Wayde Jackson.
When the count was made, Grant collected 32 votes and Jackson, 21.
And making an elevation was Dwight Roberts who was installed as the new third vice-president.
Roberts, who served as a committee member for the past eight years, had a vote count of 27.
The unsuccessful candidates were Yosiah Dascent, who got 15 votes; Elroy Boucher received 8, Trevor Huggins got 2 and Sedley Jeffers, a solitary vote.
The executive will be completed with Dickson's appointment of two committee members, while affiliates will be at it again on December 7, when the other four will be elected.