Posted on
Dascent, Roberts pursue national football administration elevation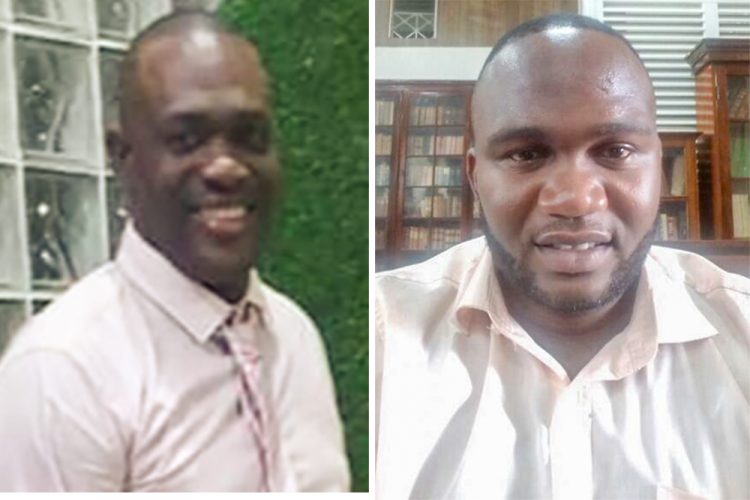 Serving in the capacity of committee members of the St Vincent and the Grenadines Football Federation (SVGFF) Yosiah Dascent and Dwight Roberts are looking to climb the administrative ladder as they look to become the new third vice-presdent of the organisation's executive.
Dascent, who has been a committee member since 2016 and Roberts, from 2012, are among five persons whose name will appear on the ballots, when the SVGFF holds its elections tomorrow, November 23, at the Methodist Church Hall in capital, Kingstown.
While it is the first time that Dascent is seeking upward mobility, it will be Roberts' second try.
In December last year, Roberts failed in his attempt to take the post of second vice- president; a post that was made vacant because of the elevation of Marvin Fraser.
Then, Roberts, along with Trevor Huggins, was defeated by Wayne Grant.
Both Dascent and Roberts have been giving their expertise to the Marriaqua and North Leeward leagues for many years.
In the case of Dascent, he has also been at the forefront of the All Windward football league and has served on the tournanent's committee of the national club championships.
At present, Dascent is the chairman of the marketing and promotion committee of the SVGFF, thus has spearheaded visible presence of the football product over the past 14 months.
Meanwhile, Roberts has served as national Under-20 manager and is the fulcrum of North Leeward Predators, which, after winning the first division of the national club championships in 2017, won the 2018/2019 knock-out title and placed second in the premier division.
At tomorrow's meeting, Dascent and Roberts will have three other challengers – Sedley Jeffers, Trevor Huggins and Elroy Boucher.