Posted on
Vincentians reset OECS swim records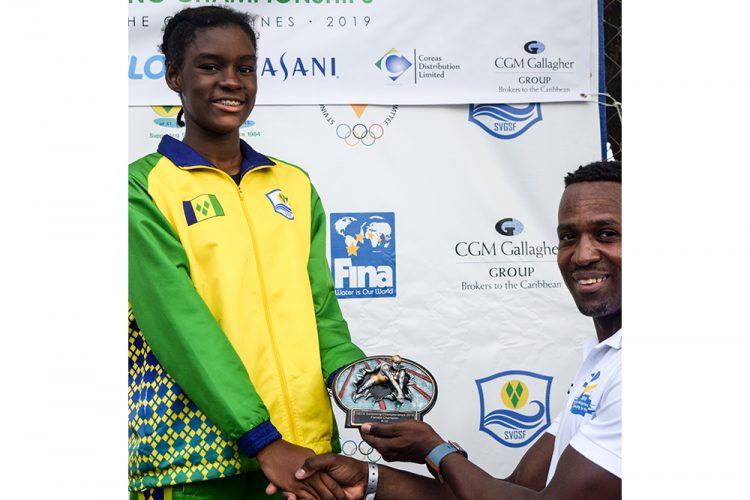 Olivia Jack reset nine of the 16 records established by Vincentains when the 2019 OECS swimming championships ended last Sunday at the Shrewsbury Aquatic Centre at the Ratho Mill.
After three days of the championships, Jack who competed in the female 18 and over category, set new marks in the 50m, 100m, 200m and 400m freestyle, the 50m and 100m butterfly, as well as the 50m and 100m backstroke and the 100m breast.
The Canada-based Jack, won the female 18 and over category.
Three other Vincentians inked their names in the record books of the championships.
Eltonique Leonard, who was the female 8 and Under champion, is now the record holder for the 25m breaststroke, the 25m butterfly, the 100m freestyle and the 100m individual medley.
Joining Jack and Leonard with record-breaking swims were Zariel Nelson and Shane Cadogan.
Nelson re-established a new mark in the females 9-10 age group, in the butterfly and freestyle events, with Cadogan establishing a new record in the male 50m breastroke for the 15 to 17 age group.
In all, 48 records were re-established at three-day championships which opened on Friday.
It was the 29th hosting of the OECS Swimming championships.