Posted on
X- Cel Academy stages one-day tennis activity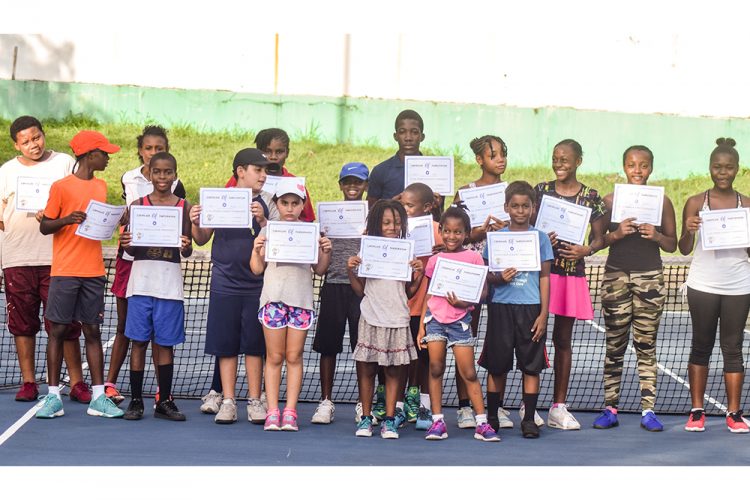 The X- Cel Tennis Academy hosted a one-day tennis activity at the National Lotteries Authority's court at Murray's Road, last Saturday.
Kebajah King, head of the academy, told SEARCHLIGHT that the day was mainly to assess the members progress in tennis.
"We used the day to make an assessment of the young players, in terms of their serves, as well as the various strokes in tennis," King disclosed.
"All participants received certificates, with the top performers in the various skills rewarded with a prize," King underscored.
The long-standing tennis coach was also high in praise for those players who have been on tennis scholarships to show up on the day and assist in the tournament, as well as passing on tips to the young players.
The day's proceedings also involved a mini tournament, with players, males and females, under the age of 14 years old.
Afe Lucas beat Mc Garvy Cyril 10-3, to champ the title.