Posted on
North Windward takes fete division… CTTT retains festival division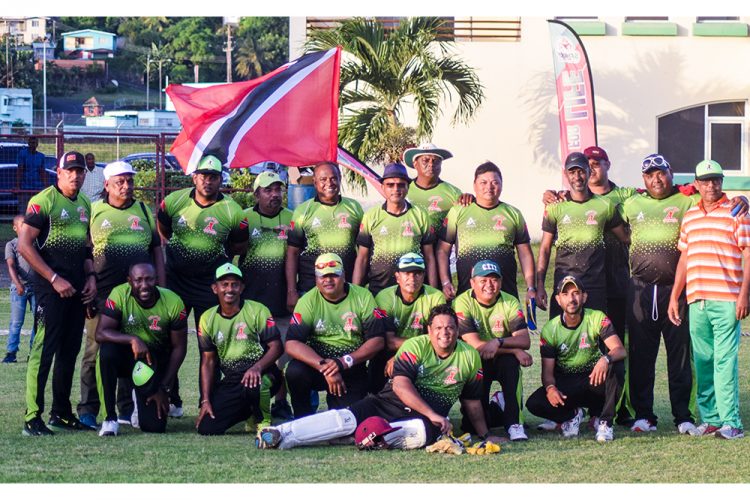 First timers Vee Jays North Windward, won the fete division of the National Lotteries Authority SVG Tourism Authority Independence International Masters 20/20 cricket competition, which ended last Sunday at the Arnos Vale One Playing Field.
North Windward beat Trinidad and Tobago Masters by 36 runs, en route to be crowned champions.
Rawle Baptiste, with 67, led North Windward's total of 169 for 6 from their 20 overs.
Bowling for Trinidad and Tobago Masters, Joseph George scalped 2 for 33.
In reply, Trinidad and Tobago Masters were hemmed in at 133 for 9 from their allotted 20 overs. Joseph George scored 29, Fitz Gerald James, 27 and Joel Bristol, 26.
Brendon Child bagged 3 for 37, while there were two wickets each for Wendelle Jordan and Keyon Boyea.
Meanwhile, Central Trinidad Touring Team (CTTT) of Trinidad and Tobago, retained the festival division, stopping National Properties Limted GECCU North East by 43 runs.
CTTT batted first and piled up 147 for 3 from their 20 overs. Amarnath Basdeo topscored with 49, while Narine Bideshi scored 33, Rajendra Mangallie, 31 not out and Shazam Babwah, 20.
North East, victors of the competition in 2017, could not negotiate the CTTT's spin bowling attack, and crumbled to 104 all out from 18.3 overs.
Elton Williams with 27 and Deighton Butler, 20, were the key contributors in North East's losing response.
Rajendra Mangallie picked off 4 for 5 and Suruj Ragoonath, 3 for 26.
Sixteen teams participated in the competition.
In the fete division were Canada Masters, Memorial Funeral Home North Leeward, Munroe Road, Sarasota International Cricket Club, Trinidad and Tobago Masters, Trinidad and Tobago Seniors, Trinbago Leatherbacks and North Windwards.
And, making up the festival division were Carriacou, Central Trinidad Touring Team, Mustique Company Masters, New York Masters, RSVG Police and Prime Minister's XI.