Posted on
KBC champs inter church table tennis titles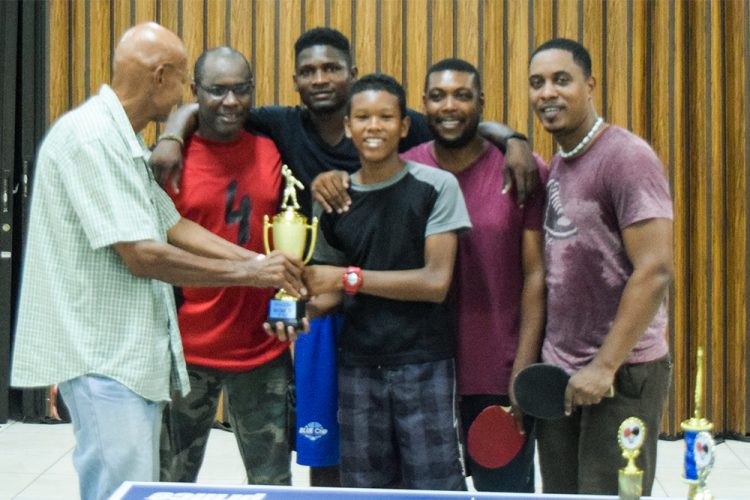 When the St Vincent and the Grenadines Table Tennis Association(SVGTTA) inter- church table tennis competition closed off last Thursday night at the Recreation Centre of the Church of Latter Day Saints, at Lower Kingstown Park, it was the Kingstown Baptist Church (KBC) that stood tall.
The KBC's trio of Clint De Souza, Maxanne Rock and Jamai Williams saw off the Amazing Grace Adventist Church of Arnos Vale 3 games to luv, to win the teams' title.
De Souza beat Dr Junior Ackie 11-7, 11-7, while Rock had a 9-11, 11-7, 11-7 win over Philbert Prescod.
The KBC was handed an easy win, as Williams won by default from T.J Olaboopo.
KBC also champed the singles title, with Rock overcoming De Souza, 10-12, 11-9, 11-6.
Six churches contested the competition.