Posted on
Caribbean football standard affecting refereeing – Victor Stewart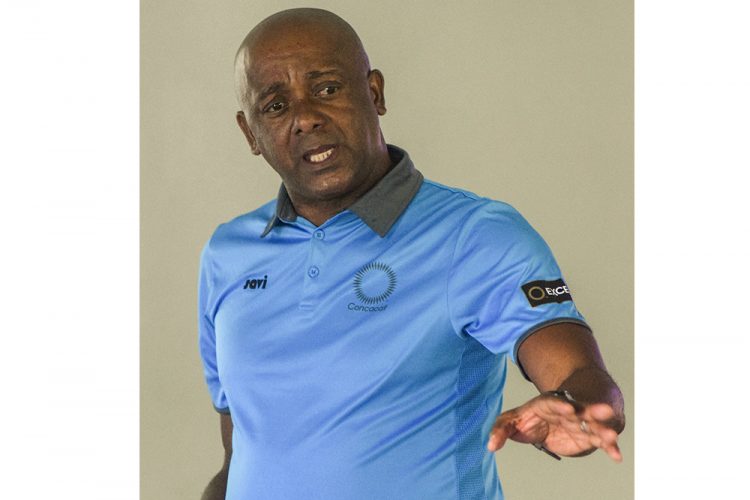 The low standard of football played in the Caribbean is affecting, in negative way, the quality of refereeing in the region.
That is the view of Jamaican Victor Stewart, a CONCACAF Technical Instructor in Refereeing.
Stewart made his feelings known last weekend, while here in St Vincent and the Grenadines to conduct a refereeing symposium.
"The challenge the Caribbean is facing generally, is the organisation of the football… The football in the context of what it should be in comparison to North America, Central America, and outside of the CONCACAF region, is that our football is way below the expected standard," Stewart stated.
According to him, "There is very little or no football played in the Caribbean, what you have, two teams on the field of play, no tactical approach, little technical play… There is too much of a physical game where players are just warring against each other".
Stewart said that this type of play puts the referees at disadvantage, as they are unable to apply many of the laws of the game, as the football itself prevents this.
To strengthen his stance, Stewart noted on the contrary: "I have seen referees coming out from the Caribbean, go into Central America, North America and officiate to their level, as there are some referees with the ability to learn on the go".
Stewart in reiterating for the sport in the region, to raise its standards, posited, "So for refeering to develop in the Caribbean to the next level, we need to improve on the quality of the football".
While here last weekend, Stewart, who is also manager of the refereeing department of the Jamaica Football Federation, along with countryman Rohan Thobourne, a CONCACAF Fitness Instructor, engaged 18 local referees and referees assistants in several aspects of match officiating.