Posted on
Top scorer in schools football increases tally to nine goals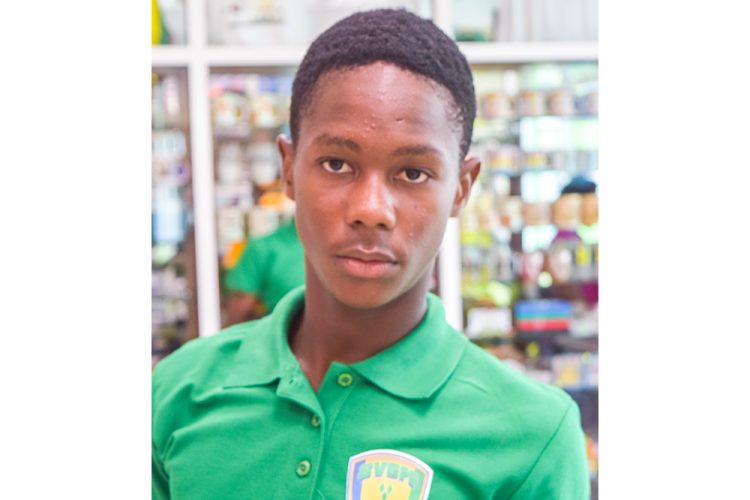 Oryan Velox, of the Central Leeward Secondary School took his leading goal tally in the junior Division of the SVGFF Inter-Secondary Schools Football Tournament up to 9, when he netted twice against the Buccament Bay Secondary on Wednesday. Along with goals from Zibeon Cunningham, Jumarie Jack and Kumar Barbour, the Warriors enjoyed a 5-2 win. Mackallie Ferdinand and Tyrique Johnson scored for Buccament Bay.
The senior game ended in favour of Central Leeward as well, with a 5-0 scoreline. A hat-trick from Ezra Fraser, a goal from Kenroy Sam and an own goal by Buccament sealed their fate.
Bethel High School beat Troumaca Ontario in the juniors, 3-1, with Omario Warren scoring twice, and one from Shakwon Dopwell. Devorne Matthews netted for Troumaca.
The senior game ended in a 1-all draw, with Bethel's Onelson Lewis and Gideon Richards finding the back of the net.
Goals from Ezra George and Emroy Edwards gave Petit Bordel Secondary a 2-0 win against Dr. J. P. Eustace Memorial in the junior division, while Jamal Creese of Petiti Bordel, and Gerald Joseph of J. P. Eustace earned a 1-1 draw in the seniors.
The St. Martin's Secondary had 1-nil wins in both their game against the Bishop's College Kingstown. Esien Baptiste score for the juniors, and Tyrese Dickson scored for the seniors.
And Sandy Bay Secondary and Mountain View Adventist played to a 1-all draw, with Mario Baptiste and Stevan Pierre scoring respectively.