Posted on
Teams on goal spree in primary schools' football competition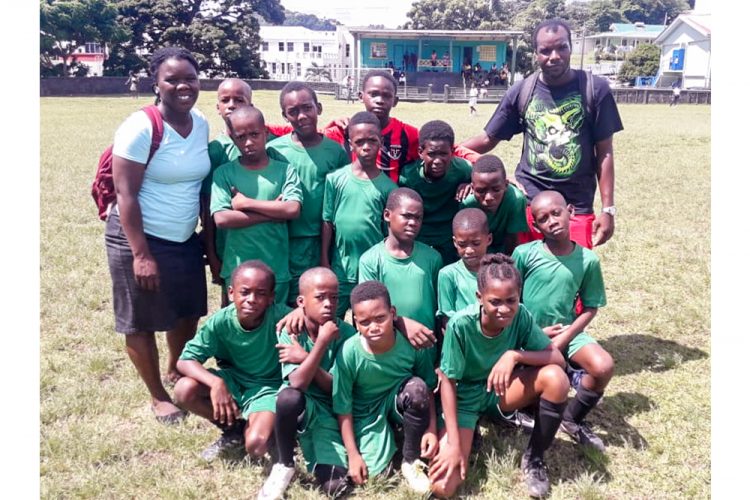 It was goals galore last Friday at the Grammar School Playing Field, as the National Primary Schools' football competition staged matches.
The Sion Hill Government School revelled in the spree, thumping Stephanie Browne Primary 10-0. Dante Enville hit five and Kenrick Edwards had a hat-trick. Carlson Yorke and Keon Davy had one each, to add to Sion Hill's tally.
Canouan Government School also suffering at the feet of Sion Hill. They were beaten 8-0. Kenrick Edwards had another hat-trick, so too did Diego Thomas. Dante Enville and Carlson Yorke, added single strikes.
Bequia Anglican Primary, like Sion Hill Government, had big wins over the same opponents.
Bequia Aglican Primary blanked Stephanie Browne Primary 6-0. Luke Duncan, three and Javier Friday, Jay-von Phillips, one each and an own goal, accounted for the win.
Bequia Anglican then defeated the Canouan Government 9-0. Javier Friday scored a hat-trick, with Jay-von Phillips scoring a brace, as well as a goal each from Luke Duncan and Tristan Farrell and an own goal.
And, Canouan Government were also defeated by the Paget Farm Government, by a 5-0 margin.
Jubril Ollivierre hit a hat-trick, while Barack Compton and Glenrick Hazell had a goal each.