Posted on
Volcanoes take Stubbs' big football prize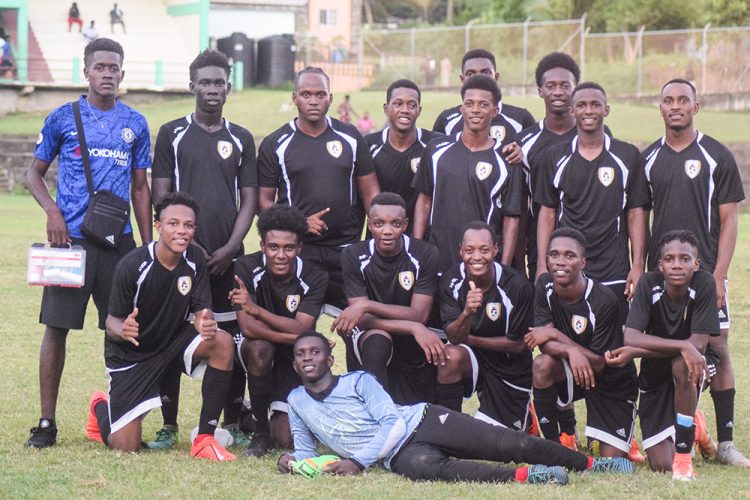 Volcanoes FC took the honours and claimed the league championship in the 2019 Hairoun/ Sagicor/ South East Development Inc. football competition.
A 3-2 win over Bonhomme Ghetto Stars, last Sunday at the Stubbs Playing Field, landed Volcanoes the title.
Accounting for Volcanoes' goals were Jahseem James, who scored two and national player Mazique Herbert, the other. Rondel Thomas and Dan Laborde were on the scoresheet for Bonhomme Ghetto Stars.
Jahseem James' two goals earned him the Player of the Final award.
Preceding the league final, Real Investment Nature Boys copped the knock-out title, comfortably defeating Sagicor Bonhomme 5-0.
Scoring for Nature Boys, were Deomaji Samuel, who scored three, along with single strikes from Enrique Millington and Glenford Ashton.
Samuel, after starring in the knock-out final, collected the Most Goals award during the presentation ceremony that followed the finals.
Among the other awardees were Jahvan Peters – Best Goalkeeper, Geroni Peters – Best Defender, Tevin Thompson – Best Midfielder and Atticus Enville – Best Striker.
Meanwhile, Kelique Wyllie was awarded with the Most Promising Youth Player accolade, and Cornelius Thomas, copping the Best Manager award.
Also rewarded, were the most valuable players of each of the ten teams which contested the competition.
And, the team awards went to Bohomme Ghetto Stars – Best Attacking Team, BDO Stubborn Youths – the Best Defensive Team and Top Strikers, the dethroned league champions, the Most Disciplined Team.