Posted on
Kingstown Girl Guides hold 'Run 784 Road Relay'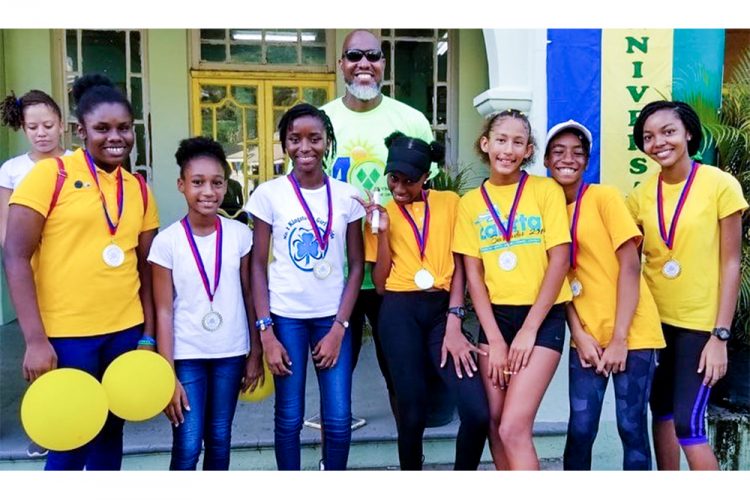 The No.1 Kingstown Girl Guides Company of the Girl Guides Association of St Vincent and the Grenadines held its "Run 784 Road Relay" on Friday, October 25. The run, which began at 1:45 p.m., started from the Arnos Vale Playing Field and ended at the St. Vincent Girls' High School.
The relay formed part of a series of activities that commenced in May 2019 to recognise the 40th anniversary of Independence in St. Vincent and the Grenadines and launch the next 40 years with a focus on the health and wellness of the next generation of female leaders in St. Vincent and the Grenadines.
The relay was officiated by Khalil Cato and a team from the Sports Department of St. Vincent and the Grenadines, with support from the Royal St. Vincent and the Grenadines Police Force. The first leg started at the Arnos Vale Playing Field to the Smood Juice Bar, the second leg, from the Smood Juice Bar to Prime Lime, the third leg began at Prime Lime to the Sion Hill Intersection and the fourth and final leg, from Sion Hill Intersection to the St. Vincent Girls' High School.
At the prize-giving ceremony immediately following, team Amazona Guildingii were awarded gold medals, having completed the relay in 1st place. Team members included Taitanya Delpeche, Fayth English, Jamie Joachim and Jonique Haynes. In second place, the Breadfruit Superstars who won silver medals included: Myracle Doyle, Zareah Byron, Rhema Culzac and Nadira Morgan, while bronze medals were won by Yurumein Stingers with athletes Halei Williams-Dougals, Tamiah Williams, Akayla Crichton and Skye Williams. Medals were sponsored by the Caribbean Kidney and Medical Centre.
Eight teams participated in Friday's relay. Golden Apple Stars placed 4th, Starfish Diamonds, 5th, Chatoyer Superstars, 6th, Princess Margaret Shottas, 7th and Dragonfly Patrol, 8th.