Posted on
Bequia schools boss primary TT team titles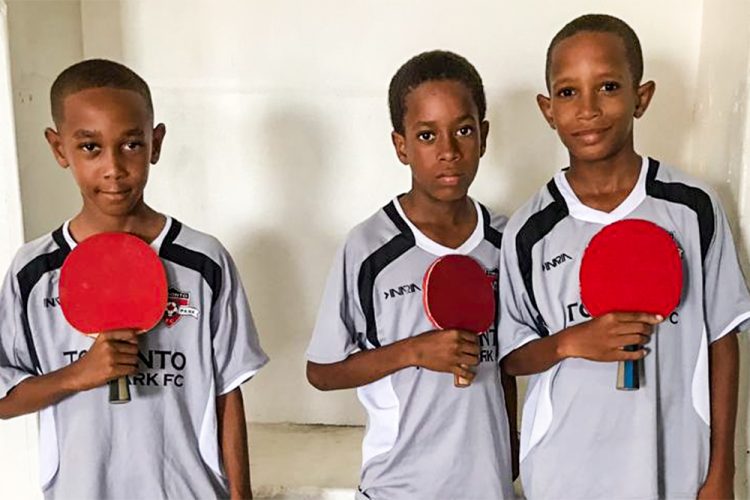 Paget Farm Government beat the Lower Bay Primary Inc. 3 games to 1, to cop the boys' segment of the primary schools' Table Tennis tournament, last Friday at the Anglican School Annexe.
In securing the title for Paget Farm, Glenrick Hazell beat Pareeze Cudjoe 11-6, 11-6 and overcame Xontea Shortte 11-5, 7-11, 11-9.
Winning the other game for Paget Farm Government was Gideon Bess, who defeated Lamont Gregg 12-10, 8-11, 12-10, in a nervy encounter.
Lower Bay stayed in the contest, when Xontea Shortte had the better of Kevin Bascombe, 11-8, 14-12.
Lower Bay ensured that both titles were shipped off to the Grenadine island of Bequia, by taking out Layou Government 3-0 in the girls' final.
Accounting for Lower Bay's triumph were Camella Harry, who outdid Roshini Samuel, 11-7, 11-5, while Zanneka Mc Kree ousted Kennisha Welcome 11-2, 11-7 and Natalie Clarke beat Awanna Stephens 11-4, 11-4.
When the singles finals are contested it will be Glenrick Hazell and Pareeze Cudoe renewing their battle among the boys category, while in the girls, Camella Harry and Roshini Samuel will also resume their duel.