Posted on
Winners emerge in SVGTA development tournament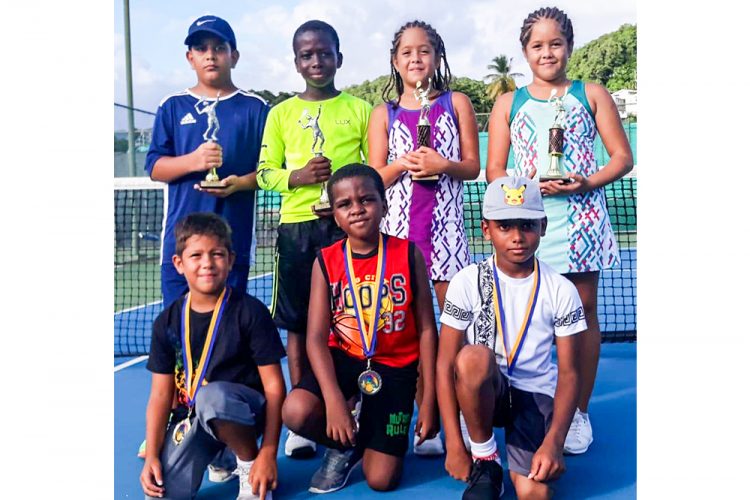 The winners of the three categories in the St Vincent and the Grenadines Tennis Association (SVGTA) development tournament were known last Saturday at the National Tennis Centre at Villa.
Luke Clarke took the Under-8 mixed title, with Akeim Parris second and third was Ethan Kent.
Zephan Knights stood tall in the Male Under-10, with Jordache Veira, second.
And, winning the Female Under-10 was Natalie Clarke, ahead of runner-up Daniella Clarke.