Posted on
Kearton wins 2019 Ruddy's Electrical football tournament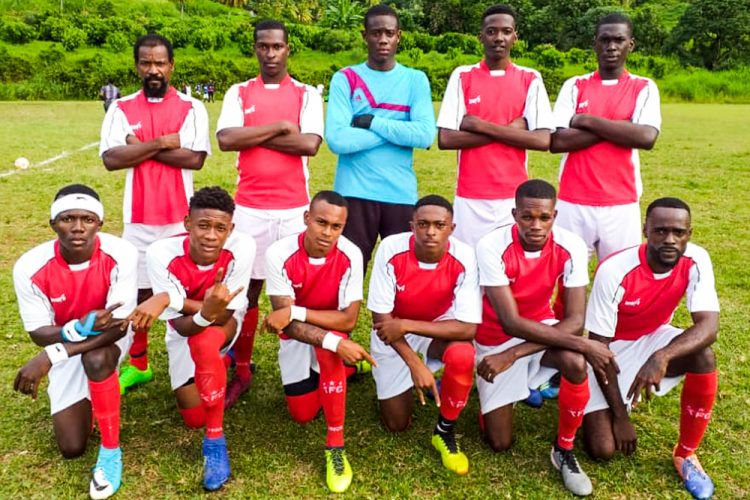 The finals of the 2019 Ruddy's Electrical Hairoun Beer football tournament took place on Sunday 13, October at the Golden Groove Playing field. 
The first game was the Under-16 final in which Fitz Hughes demolished Petit Bordel six goals to one.
National Under-15 player Calique Bowens scored a hat-trick for Fitz Hughes while Gideon Richards, Raheem Simmons and Daymar Michael scored a goal each.
Petit Bordel's goal came from another national Under-15 player Kurtney Franklyn.
The Under-16 player of the finals was Calique Bowens.
In the much anticipated league finals the local team House of Graphics Fitz Hughes took an early lead through Bishon Williams. However, the Keartons team continued to press and was rewarded with the equaliser on the stroke of half time, through Mickel Williams.
Delano John then give Keartons the lead mid-way through the second half. House of Graphics Fitz Hughes, in an effort to get an equaliser, conceded a third goal through  Emriy Gloster, which seem to seal victory for the men from Barrouallie.
However, House of Graphics Fitz Hughes fail to make the final few minutes interesting as Adeem Charles penalty was saved by the Keartons goalkeeper.
The game eventually ended 3 goals to 1, as Kearton were crowned the 2019 Ruddy's  Electrical Hairoun Beer NLSCO football champions. 
The player of the senior league final was Delano John.
The presentation is expected to be held at a later date.