Posted on
Eighteen teams registered for national volleyball championships' return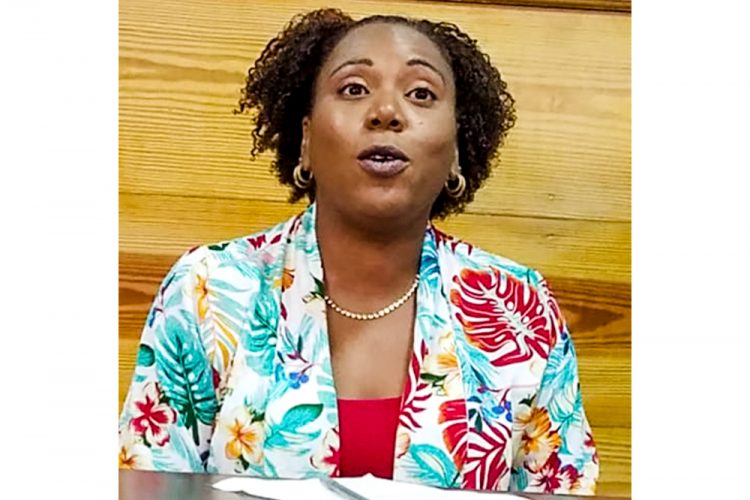 Eighteen teams, three in the elite men, seven in the male first division and eight in the women's division, will contest the 2019 National Volleyball Championships, which open tomorrow from 3 p.m .at the Girls' High School hard court.
The registered teams are expected to be part of the opening ceremony and march past.
The return of the national championships after many years of absence, was among many of the plans outlined by members of the executive of the St Vincent and the Grenadines Volleyball Association (SVGVA) at a press conference last Tuesday at the Carnival Development Corporation conference room, Victoria Park.
Giving details of the championships, Suzanna Ollivierre, president of the SVGVA, stated, "We will use four different venues: the Girls' High School hardcourt, Dickson Methodist, Gomea Methodist and the South Rivers Methodist… Those are the areas where the various clubs come from, so we expect the support will be out in their great numbers to cheer on their teams in the competition".
Ollivierre disclosed that apart from trophies and balls, teams will be vyeing for prize monies, as well as portable net systems.
The scheduled days for matches in the championships are Tuesdays, Thursdays, Fridays and Saturdays, with Mondays and Wednesdays set aside as contingency days for matches which have been affected by adverse weather conditions.
The championships is slated to conclude November 30.