Posted on
Defending champs take shields in schools' football opening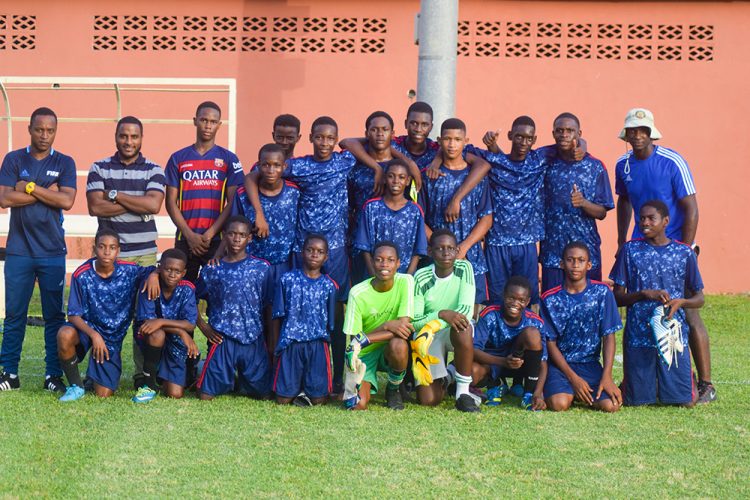 The Central Leeward Secondary won the Tyrone Tweety Spence Shield and Georgetown Secondary- Sylvester Scobie Taylor Shield, when the 2019 SVGFF Secondary Schools' tournament officially kicked off on Sunday afternoon at the Victoria Park.
Central Leeward beat the St Vincent Grammar School 4-2 in penalty kicks, after both had played to a 1-1 draw. Oryan Velox, in the 2nd minute, had scored for Central Leeward, but Saviola Blake scored for the St Vincent Grammar School in the 14th minute.
Both teams failed to get the go ahead goal, thus sending the match to be decided from the penalty spot.
And, the Georgetown Secondary defeated Dr JP Eustace Memorial 2-1, to take hold of the Sylvester Scobie Taylor shield.
Shemroy Phillips in the 9th minute and Terrason Joseph in the 54th minute scored for Georgetown.
Tyrese Webb had equalised for Dr JP Eustace Memorial, before Joseph registered the eventual winner.
Thirteen schools are competing in the junior division and 20 are in the senior division.
The tournament begins in earnest next Wednesday.