Posted on
Vincentian cyclists participate in Tobago International classic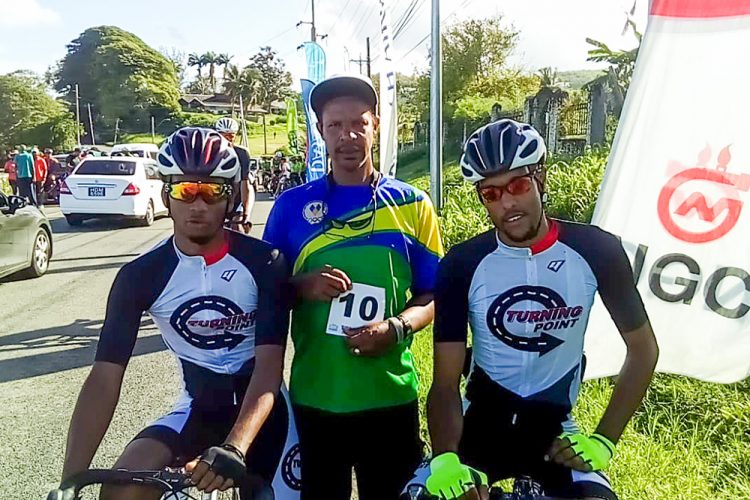 Vincentians Zefal Bailey and Lucky Antrobus were part of last weekend's Tobago International Cycling Classic five stage event.
The two were part of the Turning Point team that finished 12th overall.
Bailey placed 25th in stage one and 16th in stage two. He was 12th in stage four and 9th in stage five. 
But Antrobus suffered several mechanical mishaps in the classic. 
Accompanying Bailey and Antrobus to the Tobago outing was Emmerson Holder as manager/mechanic.
 
Clever Martinez of Venezuela from Team Raiders was the overall winner.
It was the first time over the past 25 years, that St Vincent and the Grenadines were participating in the Tobago International cycling classic.