Posted on
Tropical Shipping supports local swim competition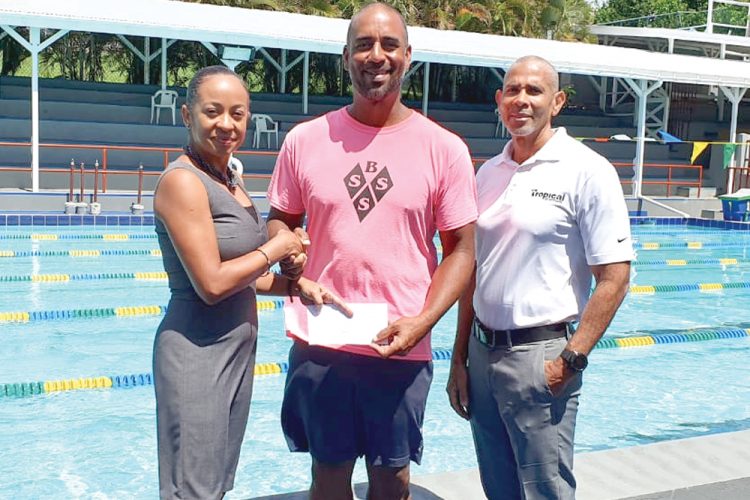 On Tuesday, October 1, Maxine Howard, Sales Manager – Tropical Shipping presented a cheque of $3000 to Kyle Dougan – Head Coach of Black Sands Swim Squad as a Sponsor of this year's OECS swimming trials to be held from Friday, October 4 to Sunday October 6 at the Shrewsbury Aquatic Center in Ratho Mill.
The invitational competition named "Tropical Shipping OECS Time Trials 2019" will feature some of SVG's fastest swimmers, all trying to secure their spot on the National team to compete at the OECS Championships to be held St. Vincent & The Grenadines in November.
At the presentation, which took place at the Shrewsbury Aquatic Center, Howard stated that it was a privilege to be able to make a meaningful contribution to the development of swimming in St Vincent & The Grenadines. Howard expressed that Tropical Shipping was very happy to make such a donation, which falls under the company's corporate social responsibility policy emphasizing youth entrepreneurship, sports, learning and educational initiatives.
Tropical Shipping has been serving the St Vincent & the Grenadines and the Caribbean for over 50 years.