Posted on
Sharpes teams boss Central Kingstown football competition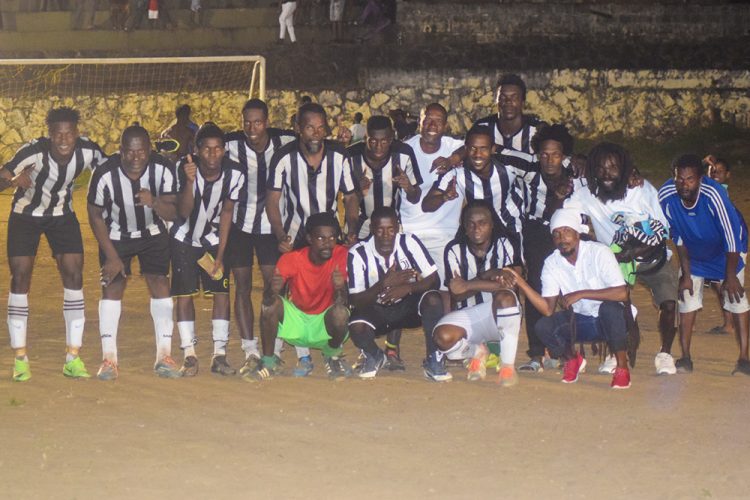 Charity begins at home held firm for SESCO and Central All Stars, last Saturday night at the Sharpes Playing Field.
This, after both outfits won the titles which were at stake in the Central Kingstown Nine-A-Side football competition.
SESCO was the first to lift the Under-18 division, coming away with a one-nil win over System Three.
Silas Kirby was the lone goal scorer in the final.
But in winning the senior division title, Central All Stars did it the hard way, by way of panalties, over World XI.
Central All Stars won 4-3 on penalties, after both teams failed to score in the regulation time and extra time.
World XI's Enrique Millington was the leading scorer, as he punched in seven goals.