Posted on
Football to take over Richland Park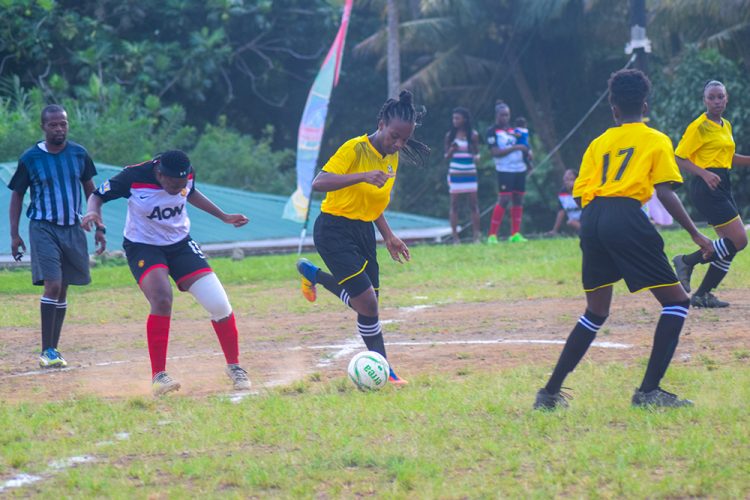 For the next two months, the Richland Park Playing Field, otherwise known as "the Oval", will host the Valley Sports Committee Nine–A–Side football competition.
The 2019 edition officially opened last Sunday, with a march of six of the registered teams and brief remarks from Sean Stanley of the Division of Physical Education and Sports; Devron Poyer, general secretary of the St Vincent and the Grenadines Football Federation and parliamentary representative of Marriaqua St Clair "Jimmy" Prince.
Poyer in his remarks assured the executive of the Valley Sports Committee, that the secretariat of the SVGFF stands ready to assist them when in need.
According to Poyer, "Feel free to tap into the football federation for anything (that) you might need … If there are one or two things that will make the tournament more successful, then feel free to call us and we will lend you our fullest support".
Prior to the official opening ceremony, there was an exhibition match featuring System Three and Pride and Joy Under-16 teams and following the opening ceremony, both System Three and Pride and Joy squared off in a female match.
Fourteen teams, divided equally into two zones, are listed to compete for honours in this year's competition.
Brotherhood, Cane End, Hill 16, Pride and Joy Under-16, Rasfarco, Beefy's Convenient Shop Highlanders and J & D Strikers, make up Zone A, with Zone B comprising Greiggs, Hand in Hand, Prime Time, Kebez Pride and Joy, Wakanda, Hill 16 Youths, and Beefy's Convenient Shop Highlanders Masters.
Brotherhood is the defending champion.