Posted on
Ball Burners win North Leeward women's 20/20 softball cricket title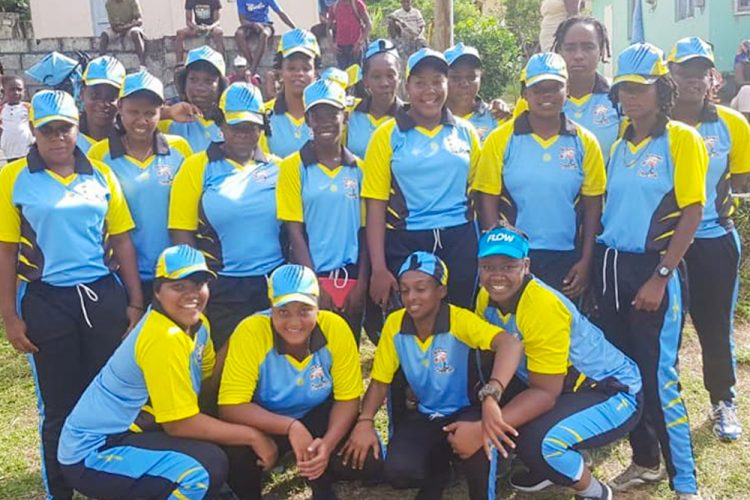 Ball Burners emerged winners of the 2019 DMG Furniture Enterprise North Leeward Sports and Cultural Organisation's women's 20 softball cricket competition.
A three-wicket triumph over Upsetters last Sunday at the Sharpes Playing Field in Chateaubelair, handed Ball Ball Burners the honours.
Upsetters, batting first, scored 165 for 8 from their 20 overs. Denel Creese hit 28, while Yolande Granderson and Denella Creese, both contributed 19.
Bowling for Ball Burners, Vinisha King copped 2 for 21, Shenezia Daniel, 2 for 22 and Edlyn Turtin had 2 for 55.
Kacy Johnson then struck a match-winning knock of 66, as Ball Burners won off the last ball, scoring 166 for 7 from their 20 overs. Zavian Stephens was the next best with 20.
Yolande Granderson took 2 for 31, to be Upsetters most successful bowler.
Ball Burners' Kacy Johnson, was named player of the final.