Posted on
Allen pleased with U-15 cricketers' progress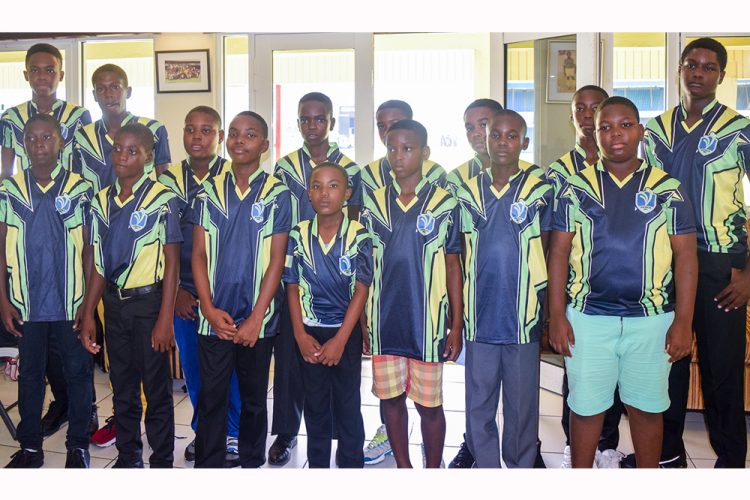 Co-ordinator of the Lennox John National Cricket Academy( LJNCA) Ian Allen said he was pleased with the progress of the 2019 intake.
Allen made his position known as he addressed the closing ceremony for the academy recently at the President's Suite at the Arnos Vale Playing Field.
Making his presentation, Allen said, "I think that from what I have seen, we have seen some improvements in the basic techniques, gradually from the kids, because you notice that (in) the school system, you don't have structured coaching and then we don't have many coaches, so what we find coming out of the school system, we have a lot of flaws in the cricket". But Allen noted that those members who were enrolled in the academy and emerging from the zonal Under-15 competition, "We were seeing some improvement, in terms of chucking, as you were hardly seeing anybody pelting the ball, as we say in our local terms… I think most of the guys who look at the tournament all of the bowlers were actually turning their hand and to me that is one of the biggest improvements".
Taking a look at the actual zonal Under-15 competition, Allen identified the performance of Kodi Grant, who hit 94 not out in the final.
"I was pleased with the skill level as well… The level of fielding from some of the kids as well, there was some progress," Allen confirmed.
A former St Vincent and the Grenadines, Windwards and West Indies fast bowler, Allen is hopeful that the players chosen for the training camp to represent St Vincent and the Grenadines at this year's Under-15 competition will make the best of their opportunity.
He views the players at the disposal of assigned coaches Bertram Stapleton and Kenroy Martin, as material "to work with".
" I just like to wish the guys, who would have gone on to make the national training squad, all the best and I think it's an opportunity for them to open a chapter of their lives," Allen highlighted.
Taking a personal view of the current crop of players, as against when he was emerging as a cricketer, Allen related, "I never knew I was going to make the West Indies team when I started playing Under-19 cricket, but I think that in this day and age, we have a lot of assistance around and support around, so I expect everybody to grab this opportunity".
The 2019 LJNCA saw three clusters in operation, with each cluster consisting of 15 participants.
The clusters were hosted at the Arnos Vale Playing Field, the Park Hill Playing Field and the Cumberland Playing Field.