Posted on
LJNCA stand-outs acknowledged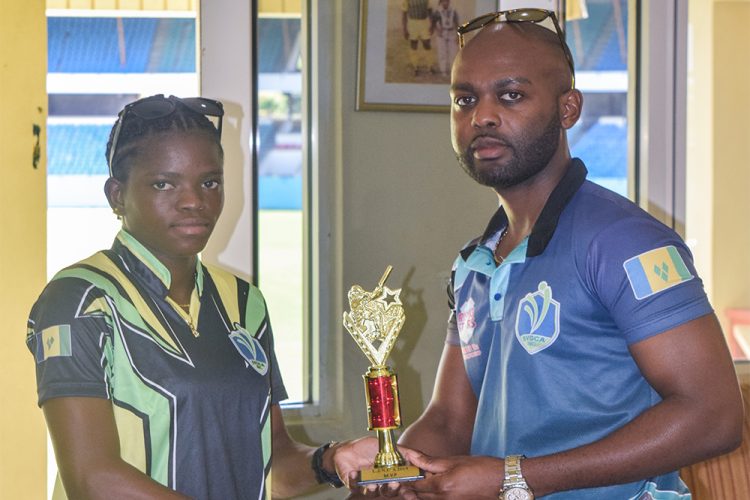 A player from each of the three clusters of the Lennox John National Cricket Academy (LJNCA), was last Saturday acknowledged as the most outstanding in the last intake.
Winning the award for the Arnos Vale cluster was Jennilea Glasgow, while the Leeward cluster had Damani Phillips as its recipient.
And Kodi Grant was the stand-out in the Windward cluster.
The third intake of the LJNCA began in May with 15 players per cluster, which represented a 200 percent increase on the previous two years, when there was a single cluster at the Arnos Vale Playing Field.
Responsible for imparting the knowledge to the participants of the 2019 edition of the LJNCA were coaches Samantha Lynch and Cleton Burnett (Arnos Vale), Olanzo Jackson and Alston Bobb (Windward) and Bertram Stapleton and Collin Shoy (Leeward).