Posted on
Upsetters into final of DMG Furniture women's 20/20 softball cricket competition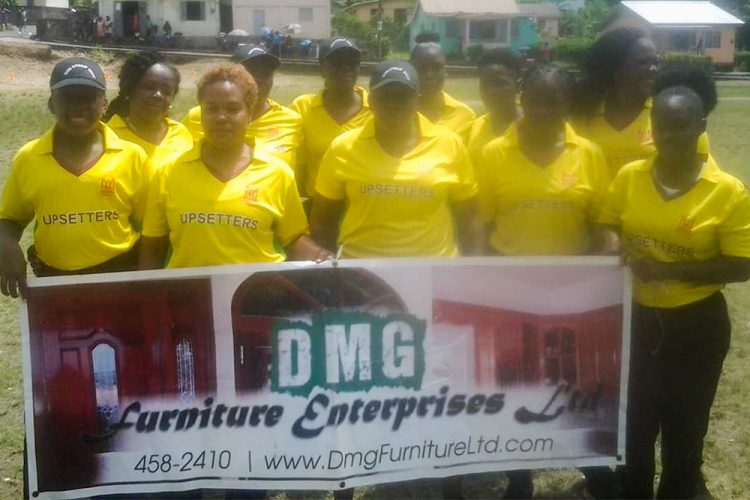 Upsetters advanced to the final of the DMG Furniture North Leeward Sports and Cultural Organisation women's 20/20 softball cricket competition, with a 42-run win over Attackers Girls last Sunday at the Chateaubelair Playing Field.
Upsetters, on the back of 68 from Klemisia Matthews, along with Alika Bentick's 25 and Josel Jack's 24, reached 192 for 9 from their 20 overs.
Joanne Francis picked off 3 for 37 and Sheril Jeffrey had 3 for 41, bowling for Attackers Girls.
In reply, Attackers Girls were shackled for 151 for 9 from their 20 overs.
Jennifer Charles led the unsuccessful response with 38.
Anika Porter was Upsetters best bowler, taking 2 for 27.
Upsetters and Ball Burners will rumble for the title this Sunday from 2 p.m. at the Cumberland Playing Field.