Posted on
Carriere, Hill 16 dominate Marriaqua football awards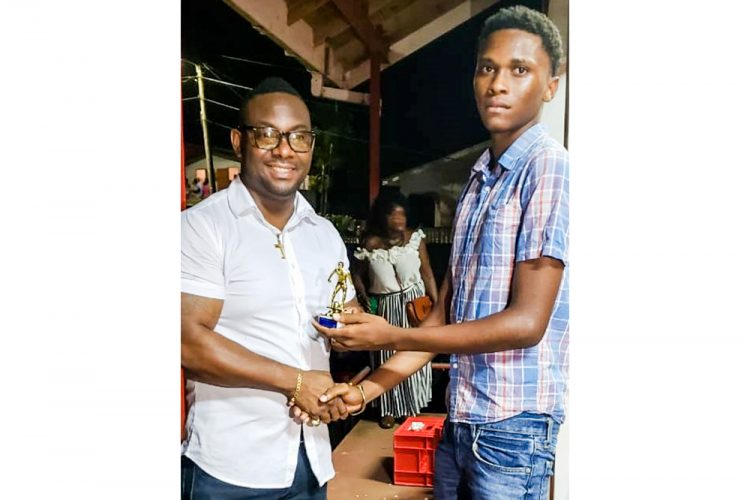 Carriere Wakanda took all but one of the individual awards in the Under-16 division, while Hill 16 made a sweep in the senior division, of the just concluded Kirk Da Silva/ SVGFF/ Expose SVG Marriaqua village league.
Carriere Wakanda's awardees were Zuriel Browne – best goalkeeper, Ash J Peters – best defender, Omario Ottley – best midfielder, and Justice Browne – most goals and player of the final.
The latter had to share the most goals title with Richland Park's Devante Joseph.
Among the seniors, Hill 16's players walked away with all the individual adjudications which were distributed.
Hence, Malden Scrubb was the best goalkeeper and player of the final, Yaka Fredericks – best defender, Jodiniho Sawyers – best midfielder and Deomaji Samuel – most goals.
And, Junior Richardson, the groundsman and ball boy, was given a special token, a trophy, for his keenness to his duties throughout the tournament.