Posted on
Vincentian karatekas pouch nine medals at Caribbean Championships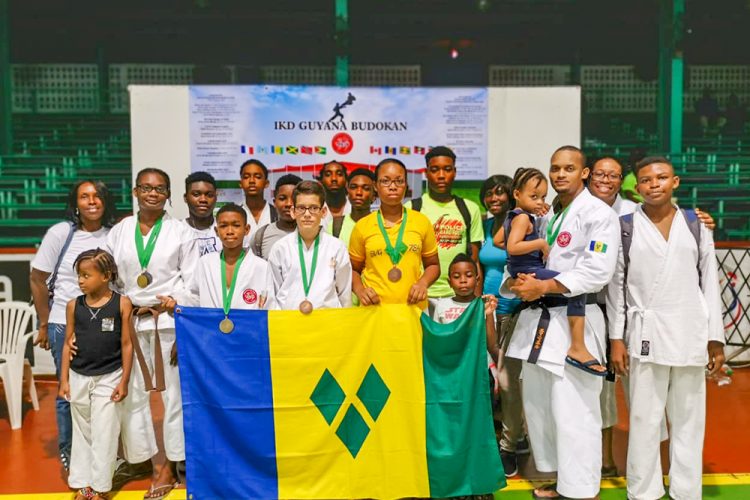 The 11 competitors that represented St Vincent and the Grenadines, at last weekend's International Karate Diagaku (IKD) Caribbean Championships, in Guyana, returned with nine medals in total.
Among the medals gained at the two-day championships held at the Anderson Sports Hall in Guyana, St Vincent and the Grenadines were able to snatch four gold.
Accounting for two of the gold medals was Kareem Valentine. Competing in the male 12 -15 years category, Valentine won the Kata and Kumite for coloured belts.
Another gold medallist was brown belt Mc Quinn Mockett, who won the male 9 -11 Kumite.
St Vincent and the Grenadines' fourth gold medal was snatched by Shazelle Isaacs.
A holder of a brown belt, Isaacs placed first in the females 20-39 Kumite.
Isaacs was also one of three Vincentians who achieved silver when she took second in the Kata.
The other two silver medallists were Claude Bascombe Jr. and Zalika Henry.
A black belt, Bascombe Jr., got his medal in the male 20-39 Kumite, while Henry, a brown belt, got hers in the 12-15 female Kumite.
Henry also gained a bronze medal in the Kata.
St Vincent and the Grenadines' other bronze medal was achieved by brown belt Richard Daize, in the male 12 to 15 Kumite.