Posted on
Under-21 male volleyballers look to repeat history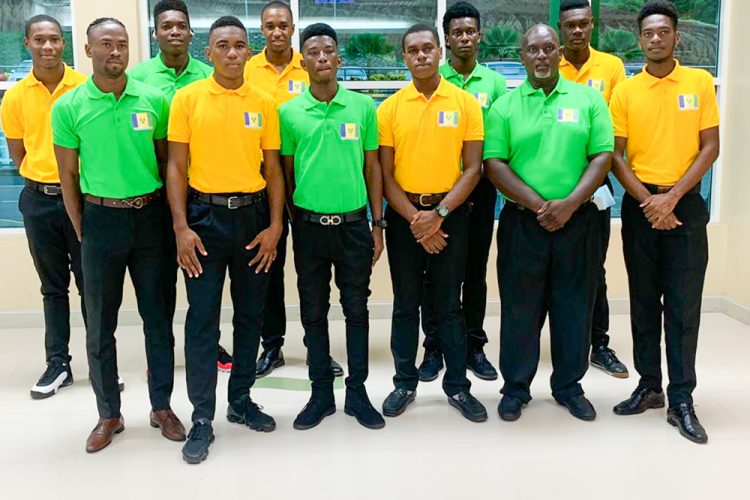 St Vincent and the Grenadines Under-21 male volleyballers have won the Eastern Caribbean Volleyball Association's qualifiers tournament, twice, 2011 and 2015.
Fast forward to 2019, another crop of volleyballers has embarked on that same mission, to replicate their predecessors.
The 2019 team, which comprises Jamaar Crooper (captain), Shemor Baynes, Ezra Browne, Shadron Delpesche, Lancelot Charles, Kaif Fraser, Kyle Liverpool, Enrico Louraine and Marques Thomas, will be trying to get ahead of St Lucia, St Kitts and Nevis and host Antigua and Barbuda, for the top spot.
The team is coached by Vance Andrews, with Daryl Franklyn, the assistant coach.
Additionally, Cuban–born Francisco Cruz Jimenez assisted in the team's preparations. Jimenez is on a three-month stint assignment here, facilitated by NORCECA.
The ECVA tournament was set to commence yesterday, Thursday, and concludes on Sunday, at the YMCA Sporting Complex, in St John's Antigua.
Other than champing the tournament, the winners earn the right to be part of the NORCECA inter-continental championships in 2020.
St Vincent and the Grenadines debuted at the Under-21 inter-continental championships in Colorado Springs in 2012 and was also part of the 2016 edition, which was held in Gatineau, Canada.