Posted on
Durrant storms Antigua's roads in veteran's cycling category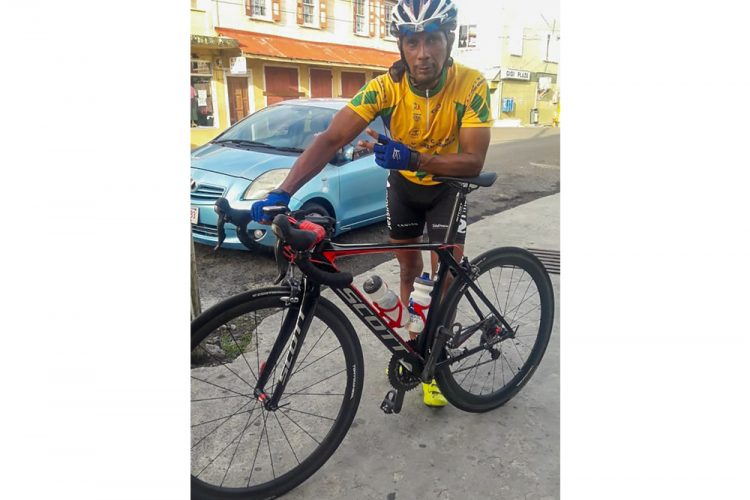 PETER DURRANT backed his mouth by champing the veteran's category of the Antigua and Barbuda Cycling Federation's Sub Way three-stage cycling event last weekend.
Durrant, who before leaving for the event, boasted that he will return as champion, and that he did.
Consisting of a time trial, a criterium and a road race, Durrant's rise to the top was progressive.
On Saturday, Durrant finished third in the time trial, then went one up, to be second in the criterium.
And, on Sunday, Durrant put the icing on the cake, as he won the road race.
In total, Durrant's time in the three stages was 4 hours 15 minutes 39 seconds.
Taking the two other podium places were Antiguans Mervin Gore and last year's winner, Patrick Peters.
Gore was second to Durrant, as he compiled 4 hours 16 minutes 6 seconds.
Peters' third place time was 4 hours 17 minutes 30 seconds.
Durrant heaped praise on Lucky Antrobus, his Peter Durrant
mechanic, whom he said played a pivotal role in Sunday's road race, as he was quick with his repairs.
Durrant, who was second to Peters in 2018, has indicated that he intends to successfully defend his title in 2020.