Posted on
Police Two retains national club championships cricket title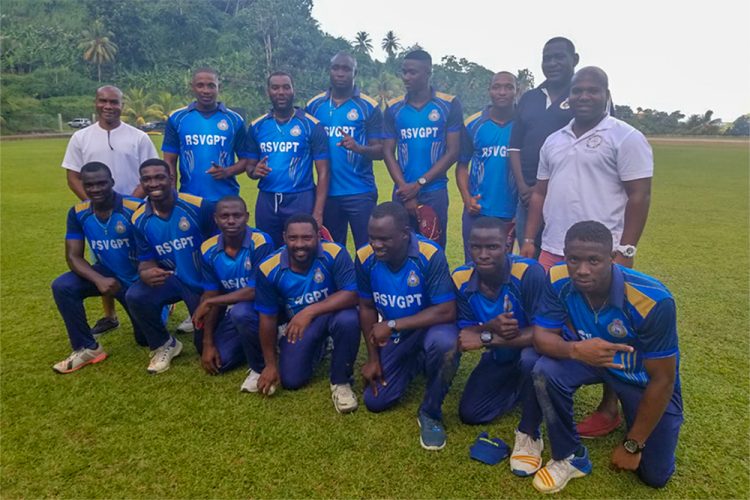 Police Two kept their arms firmly around the title of the national club championships of the national cricket programme last Sunday at the Park Hill Playing Field.
Choosing to bat versus FLOW Rivals, Police Two reached 228 all out from 32 overs.
Rickford Walker blasted 9 fours and 6 sixes in his 67-ball 93. Marcus John, who scored 27, Romario Grant, 26 and Andrew Thomas, 23, were the other significant contributors.
Deighton Butler, with 5 for 49, was the pick of Rivals' bowling. Olanzo Jackson chipped in with 3 for 37.
Rivals' batting did not click, as they fell for 148 from 29 overs.
Olanzo Jackson (28) and Javed Williams (25), and 28 extras, were the main contributors in Rivals' reply, which was short by 80 runs.
Bowling for Police Two, Darius Martin gathered 4 for 28 and Kimalie Williams, 2 for 33.
The win by Police Two, stopped Rivals from adding another title to their 2019 take.
Rivals have already won the National Lotteries Authority Premier Division title, as well as the National Lotteries Neil Williams 20/20 competition.
The National Club Championships is a 50-over elimination competition, among the four top teams in the premier division and the four top teams in the first division.
Still to be completed is the premier division one-day competition.