Posted on
Breakaway masters open ninth edition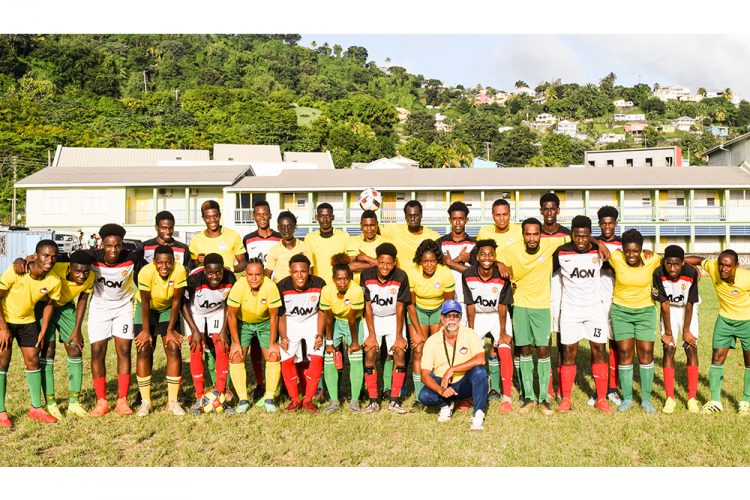 The Breakaway Masters Organisation opened the ninth edition of its invitational football tournament last Saturday at the Grammar School Playing Field.
Forty-three teams; 18 in the senior division(firms), 12 in the Under-16; 8 in the Under-19 and 5 in the female division.
Saturday's opening heard addresses from president of the Breakaway Masters Organisation Leopold Dopwell, president of the St Vincent and the Grenadines Football Federation ( SVGFF) Marvin Fraser and former president of the SVGFF St Clair Leacock.
The opening of the tournament was highlighted by the recognition of Ian Sardine, who is considered the "godfather" of youth football development in St Vincent and the Grenadines.
Sardine, now a retired school teacher, had been involved in football for more than four decades.
He is currently the head of the System Three Sports Academy.
As part of the recognition, the Breakaway Masters Organisation presented Sardine with a plaque and he had the privilege of kicking off the tournament.
In reciprocity, the Fatima CBS team, a masters team presented a plaque to the Breakaway Masters Organisation at last Saturday's opening.