Posted on
Vybes win national TT teams' title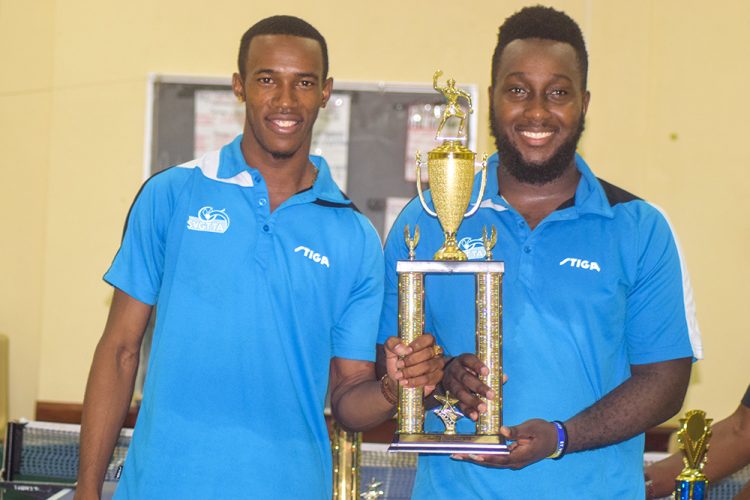 Vybes emerged winners of the teams' competition, as they blanked Comsports Smashers three games to luv, when the 2019 National Table Tennis Championships came to a close, last Saturday night, at the Recreational Hall of the Church of the Latter Day Saints at Lower Kingstown Park.
Vybes' wins came from Damion Dublin who beat Michel Creese 11-8, 11-8, 11-5, while Kamal Hunte saw off Mirac Creese 11-8 , 11-7,  9-11, 11-4.
In the doubles, Hunte and Dublin beat the Creese brothers 11-8, 11-6, 11-8.
Before reaching the final, Vybes had a 3-2 win over AVESCO 2 in the semi-final, while Comsports Smashers overcame AVESCO One 3-1.
It was the first time in more than a decade that a teams' competition was held in the National Table Tennis Championships.