Posted on
SVGBF president extols Bequia Basketball Association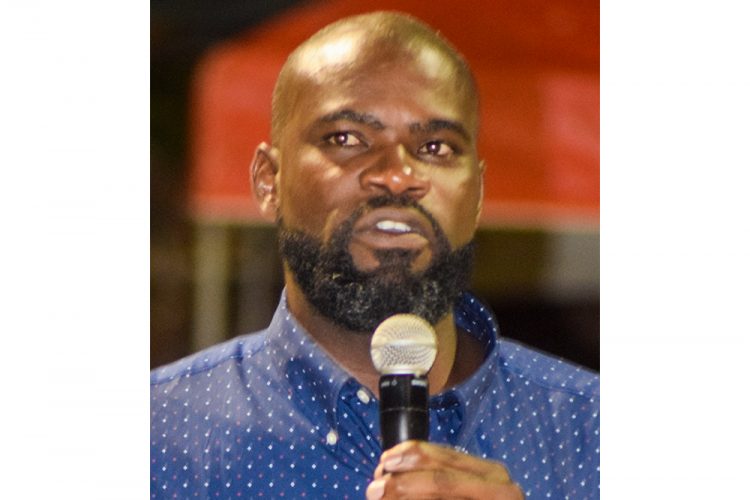 Rohan Providence, the newly elected president of the St Vincent and the Grenadines Basketball Federation (SVGBF), has lauded the Bequia Basketball Association for its excellent display of high quality administration.
Speaking at last Saturday's opening ceremony of the 2019 Vita Malt Bequia Basketball tournament, last Saturday at the Clive Tannis hard court, underscored: "You have great leadership … You have committed individuals to the sport of basketball".
Providence, who two days prior to his remarks at last Saturday's ceremony, was installed as the SVGBF president, revealed that the parent body for the sport will be endeavouring to mirror the operations of the Bequia Basketball Association.
"The SVG Basketball Federation will be taking lessons learnt from the Bequia Basketball Association… For 21 years, you have shown St Vincent and the Grenadines how a basketball association should be run, how tournaments should be managed; how teams should be disciplined and kept in line and how the sport of basketball survives through your leadership…
For 21 years, you have successfully run a tournament that has seen players matriculate to the national level… right up to the national level and beyond the national realm…
That is commendable," Providence commented.
Providence's commendations were also echoed by parliamentary representative for the Northern Grenadines Godwin Friday and former prime minister and Northern Grenadines and Grenadines representative Sir James Mitchell.
To ensure that another tournament lives up to the usual high standards, are 15 teams.
Golden Knights, Hawks, Titans, Young Wizards, Rockets and Hornets will be trying to dethrone Dragons as champions of the Under-16 division.
Meanwhile, Young Duke will have to ward off the East Sidaz Two and Rising Stars Two, in order to retain their second division title won in 2018.
And, the first division sees reigning champions Raptors having to contest with East Blazers, Rising Stars One, Police United and East Sidaz One.
Taking an early lead in the tournament were Young Duke and East Blazers.
Young Duke beat East Sidaz Two 53-26, as Darren John led the victors' scoring with 24 points, while Mario Tannis had 11 points and 25 rebounds for the loser.
However, Raptors' start was more bumpy, as they crashed to a 60-42 defeat at the hands of last year's losing finalist East Blazers.
Denroy Hutchins and Orondo Blugh scored 11 points each for East Blazers and Cody Compton poured in 16 points for Raptors.
Matches in the tournament will be played on Wednesdays, Fridays, Saturdays and Sundays.