Posted on
New look SVGBF executive installed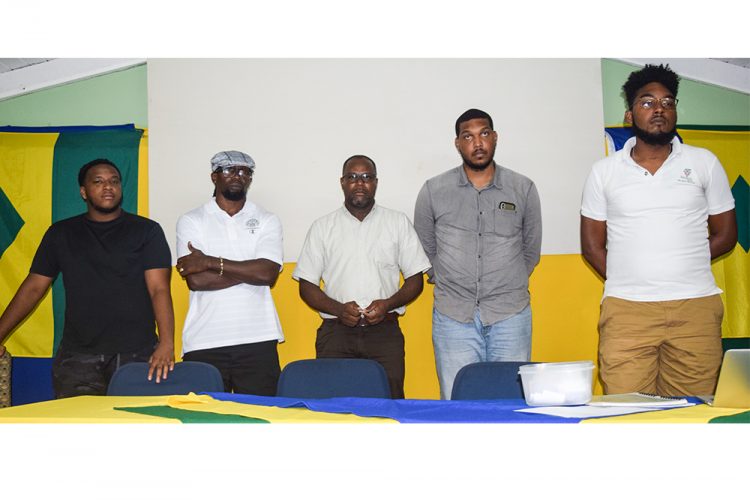 Assistant secretary–treasurer Winston Snagg is the only old face in the new look executive of the St Vincent and the Grenadines Basketball Federation (SVGBF).
Snagg welcomed the new, but familiar faces, when the SVGBF held its annual general meeting last week Thursday at the Xpert Computer Centre's Conference Room.
Rohan Providence, who ousted former president Wayne Williams for the top position, gained 15 votes.
Williams received 11 and Karel Bramble, 2.
It was a revenge of sorts for Providence, who lost to Williams when the elections were staged in April 2016.
The other position voted for at the meeting, was that of first vice-president. Kendale Thomas whipped Karel Bramble 20-7, to become the person second in command of the SVGBF.
The other positions on the executive though, did not go to the ballots, as they were all uncontested.
Ramon Johnson is the second vice-president, Roosevelt Trent – third vice-president, Nigel Creese – treasurer and Givin Forde – general secretary.
The executive, which will serve a four-year term, will be completed with the co-opting of a public relations officer, a games secretary and the appointment of two committee members.
Speaking immediately following his election to the presidency, Providence called for harmony and "collective effort" within the local basketball fraternity.
Providence projected, "The new executive, we are going to work very hard… We ask you to look out, because great things are in store for basketball".
Meanwhile, despite losing the presidency, Wayne Williams promised continued involvement in the development of basketball here in St Vincent and the Grenadines.